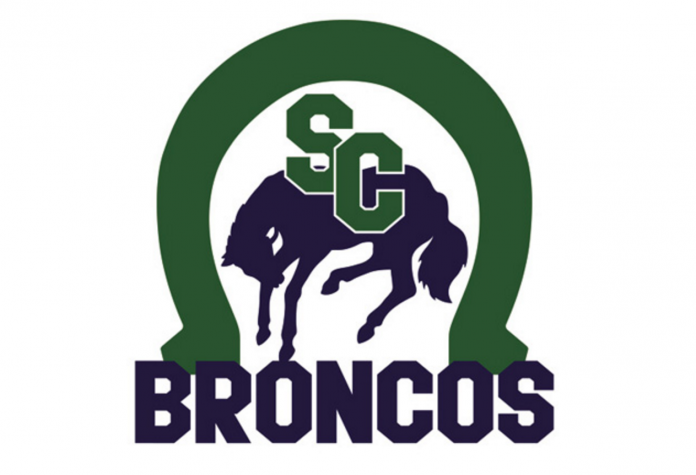 The Swift Current Pure Chem Broncos split a weekend road swing that took them through Weyburn and Estevan in the Saskatchewan Bantam AA Hockey League.
Saturday, Kalan Lind registered an eight-point outing in a 13-0 win over the host Estevan Bruins.
Lind scored four goals and added four assists to take control of the league scoring lead. Lukas Toth earned the shutout with 21 saves.
Ryder Knutson had a goal and three assists, Kade Stringer tallied two goals and one assist, while Hudson Darby added three assists.
Brayden Sumner scored twice, Carter Herman, Rylan Williams, and Madden Wallis all chipped in a goal and an assist, while Carter Tuplin and Jace Bymoen each contributed two assists.
Campbell Pinsonneault also scored, while Kaden Regier and Theodore McGuire added singles helpers.
Sunday, the Broncos suffered their first defeat of the season in a 9-3 loss to the host Weyburn Wings.
Weyburn scored six goals on 11 power play opportunities, led by a seven-point outing from Noel Englot.
Lind led the Broncos with two goals, while Herman also scored and Wallis picked up the only assist.
Hunter Arntsen took the loss, while Toth made 12 saves on 13 shots during a period of relief work.
Weyburn improved to 4-0 to lead the 11-team South Division, while the Broncos were third with a 3-1 mark.
Lind leads all players with 10 goals and 19 points in four games. Englot sat second with 17 points.
The Bantam AA Broncos are back in league action on October 26 when they host the Humboldt Broncos (0-5).