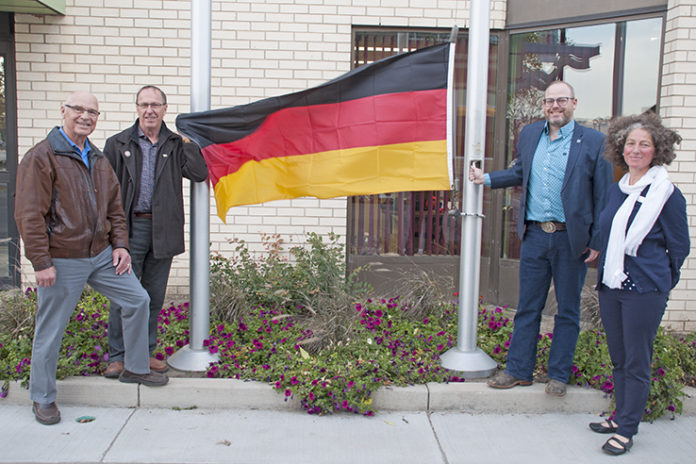 A celebration of German Heritage Month was hosted across Swift Current on October 7, with the recognition including the raising of the German flag above City Hall during a special flag raising ceremony.
The City of Swift Current proclaimed the week of October 6 to 12 as German Heritage Month week in response to a request from the Saskatchewan German Council.
In 2016, the federal government declared October as German Heritage Month across Canada to recognize the numerous contributions German-Canadians have made to the nation. This annual occurrence is of special significance to the Saskatchewan German Council, the lone provincial German Council in Canada.
"I'm quite touched to be honest to see the flag being raised and flying here in Swift Current. And I hope it's also something that kind of gets people curious wondering why it's flying, and to learn more about the German culture," explained German born Gabriele Waidelich-Harrison who serves at the Executive Director of the Saskatchewan German Council.
Marvin Weiss, who sits as the volunteer board president for the SGC, said it was exciting to share this October observation in Swift Current.
"Part of our mandate as the Saskatchewan German Council is to make sure that everyone in the province appreciates the presence of Germans here, the history of the Germans here in the province," explained Weiss.
While in Swift Current they provided brief German lessons for Grade 1 students at O.M. Irwin School as well as making a presention at Riverview Village Estates.