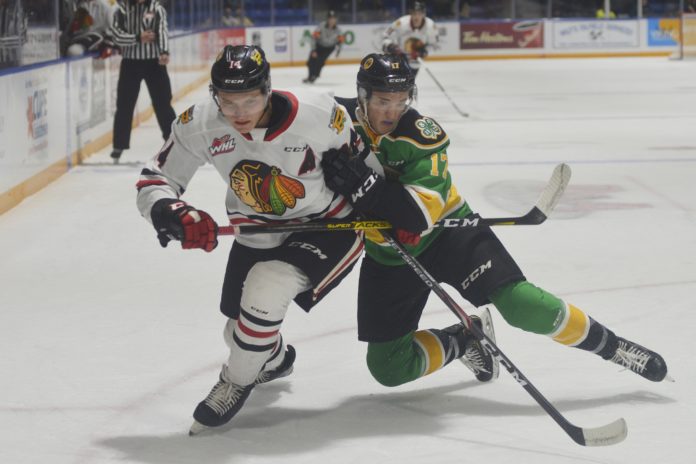 The Swift Current Broncos let a second straight game get away from them in an 8-2 loss to the visiting Portland Winterhawks on Wednesday.
The Broncos tied the game up twice but allowed the final six goals as Reece Klassen's Bronco debut ended with eight goals allowed on 40 shots.
Joel Hofer got the better of his former team with 24 saves in his return to Swift Current.
Aiden Bulych got the Broncos on the board with his first WHL goal when he shoveled a loose puck through the crease to tie the game 1-1 at the 5:03 mark. Ethan O'Rourke scored in the second period to tie the game again as the Broncos finished two-for-five on the power play.
Portland got goals from eight different skaters as Nolan Kade, Lane Gilliss, Reece Newkirk, Johnny Ludvig, Seth Jarvis, Mason Mannek, Simon Knak, and Cross Hanas all found the back of the net.
Portland improved to 4-3-0-0, while the Broncos fell to 2-4-0-0. They will conclude a four-game home stand on Saturday against the Kootenay Ice.