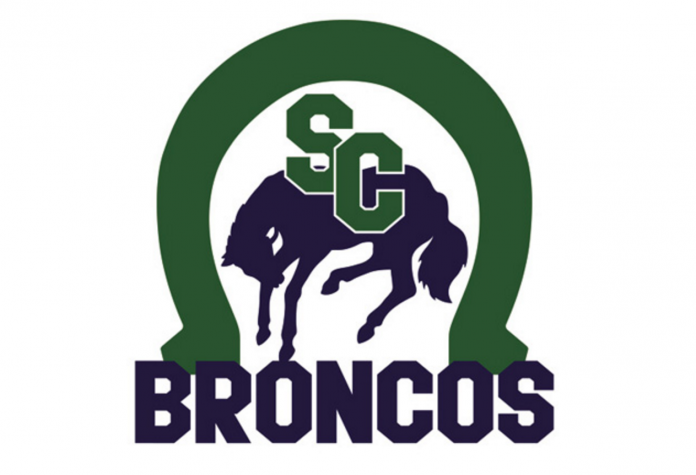 Despite finishing last in the Western Hockey League last season, the Swift Current Broncos were still able to turn a small profit during the 2018-19 financial year.
The Broncos announced a profit of $38,196 at their Annual General Meeting after a season where they finished with an 11-51-4-2 record. The Broncos had a season ticket base of just over 2,000 fans and finished with an average paid attendance of 2,370 as the momentum of the 2018 WHL Championship season continued into last season.
"It was definitely a year of transition," said Broncos Chairman of the Board Trent McCleary. "After the season that we had 2017-18 everybody knew that there would be a period of transition. So it's as expected. We're very happy with Nathan [MacDonald] and Dean [Brockman]'s performance, acquiring assets on the hockey side of it, and being profitable on the business side of it. With the amount of changeover, we're very happy with the way things went."
On the ice, the Broncos traded out a number of veteran players for prospects and draft picks.
"Again there's processes to every kind of reset or rebuild or whatever you want to call it," said Dean Brockman as he enters his second season as Head Coach and Director of Hockey Operations. "Now it's continuing with that process. We thought we had a good draft, but that's only good if you follow it up with another good draft and making sure that we are out there watching. On ice you want to watch some of your older guys grow and get better. We still have to wait for the draft class to come in and push for spots, which we hope is as soon as next year. It's really thin in certain areas and certain age groups and that's going to take a little bit longer for us to kind of recoup that."
"It was good," said MacDonald after his first year as the Director of Business Operations. "I certainly learned a lot personally. We have a lot of room for improvement. That was something that I was focused on last year was determining where we could improve and how we could build the operations going forward. We have such a supportive fan base and such good support from our corporate community that it was a really successful year last year I thought, capped off by the Hockey Day in Canada festivities that were extremely exciting. A lot of people put a lot of work into that festival and it was fantastic. It was a good year overall. Obviously the on-ice performance wasn't quite what fans want and that's completely understandable. But I thought we did a good job in our production and just looking for ways to always improve."
MacDonald added that he and his staff had spent much of the season focusing on improving the game day experience.
"So that if someone is buying a ticket they are getting as much value out of that ticket as possible. I think that that's really going to help increase the overall engagement at our games, try and get more fans at our games and that's the solution that we want to focus on first and foremost," he said.
After winning their season opener at home in overtime, the Broncos will be back at home to host the Medicine Hat Tigers on Friday.