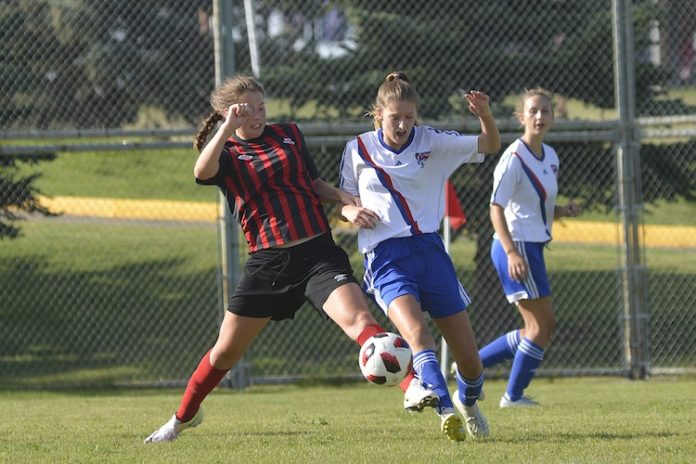 The 10-time defending Moose Jaw League champion Swift Current Comp. Ardens opened the regular season with two home victories over the rival Weyburn Eagles on Saturday.
The Ardens opened the day with a 4-1 victory on goals from Olivia Koebel, Jannae Carlson, Tenille Willows, and Hailey Klimm. MJ Anderson and Ilyssa Dyck picked up assists, while Jasmine Temoshawsky earned the win in goal.
The Ardens repeated the 4-1 victory in the second match when grade nine striker Jaycee Berggren broke out for three goals and Koebel scored for a second straight match.
Tenille Willows assisted on two goals, while Anderson added a single helper. Temoshawsky added a second win in goal.
The Ardens are off to the 16-team Moose Jaw Soccerfest tournament on Friday and Saturday. They open the tournament on Friday at 10 a.m. against Regina Sheldon Williams.