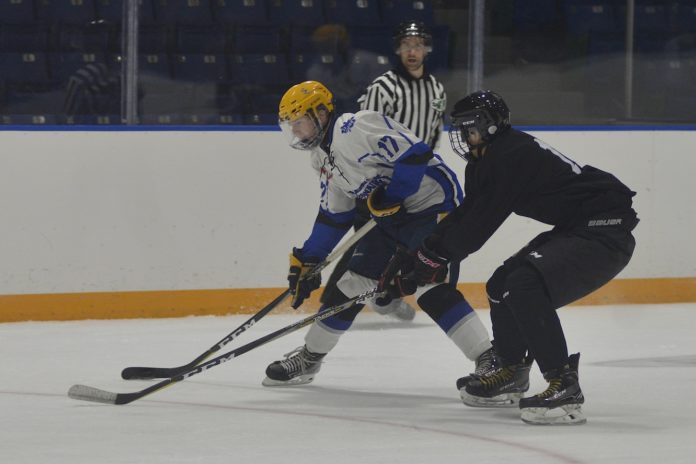 The Swift Current Home Hardware Legionnaires lost a pair of exhibition games against the Moose Jaw Warriors over the weekend to open the season.
Saturday, the Warriors fired 50 shots on net in a 6-0 win over the visiting Legionnaires. Dylan Ernst earned the shutout with 21 saves.
Vincent Pinsonneault made 33 saves on 37 shots over 40 minutes for Swift Current. Cade Doan made 11 saves on 13 shots in one period of work.
Sunday, the Legionnaires held a brief lead but lost 3-2 to the visiting Warriors. Jakin Lawrence scored both goals in the second period for a 2-1 lead. Tylin Hilbig assisted on both goals, while Brett Fogg added a single helper.
Atley Calvert, Connor McGrath, and Kirk Mullen replied for the Warriors.
Jacob Herman made 14 saved on 15 shots for the Legionnaires. Justin Dueck stopped 11 of the 13 shots he faced.
Swift Current's Chase Coward earned the win for the Warriors with 29 saves.
The Legionnaires will be on the road for exhibition games against Lethbridge and the Calgary Edge next weekend.