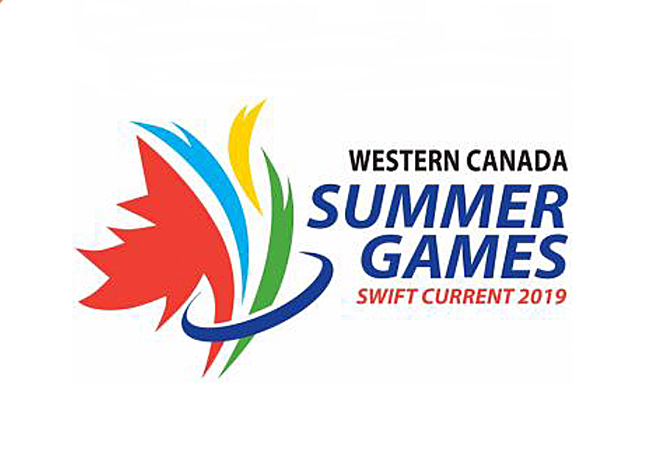 With the 2019 Western Canada Summer Games now just over a month away, organizers have launched a three week blitz to recruit the remaining volunteers needed to make the Games a success.
Swift Current will be a hub of activity when the Games are in the city and region on August 9 to 18. But in addition to the 1,700 athletes, officials, coaches and mission staff from Alberta, Manitoba, Northwest Territories, Yukon, Nunavut and host Saskatchewan, an equal amount of volunteers are needed to ensure the success of the Games.
And time is running short to get the 2,000 volunteers needed in order to properly staff the venues and facilities where events will be hosted.
"We're coming up on the 1,000 volunteer mark, but we're 1,000 short," explained Jackie Maffenbeier, who serves on the volunteer recruitment committee. "And this is where we need Swift Current to come forward like they always do. I have great confidence in that."
And while they have been making steady progress in recruiting volunteers since launching that initiative at the start of the year, they do need to fill the entire 2,000 volunteer spots they have planned for.
"This is a big plea. These next three weeks are crucial and we need another 1,000 volunteers to make this event incredible for Swift Current," Maffenbeier said.
"Now is the time to get registered. If you have been talking about it, or if you think you are registered and haven't received an email from us, you're probably not in the system. So we actually need people to physically register on-line."
Summer Games volunteers get to choose their area of interest, and volunteer slots are self scheduled to make it easier on the volunteers who are giving up their time to assist in the success of the Games. But at the current time their numbers are not where they need them to be.
"When you have a small number of volunteers, we're going to stress those volunteers out," she admitted. "The event that we wanted to create, the experience for those volunteers to have a great event, get involved, meet people, that diminishes it. When we get our full amount of volunteers everyone's happy, they're not over taxed, and they can enjoy the event and show the welcoming people that we are in Swift Current."
Games Co-chairperson Melissa Shaw points out that the volunteer duties are not all sports related.
"We have a wide variety. We have everything ranging from helping with food services, transportation, to ticket takers, ushers, linesmen, you name it we've got it. We need people to check accreditation going in and out of different venues and the village."
They also need information volunteers to share community information at the various venues, along with other non-sports specific jobs.
"The Festival has a fantastic program lined up for us. It's going to run four nights throughout the Games so there will be a cultural component. So there really is everything on the full scale to hopefully draw out our entire community, not just Swift Current but the entire Southwest."
People who do want to volunteer are asked to visit the Games website at www.2019wcsg.ca. Individuals can click on the get Involved tab at the top of the home page, and follow the directions to register.
On Monday to Friday the Games office also has staff members who can assist via phone at 306-778-1678 or by email at info@2019wcsg.ca.
Maffenbeier added that a series of volunteer orientation sessions are planned for the near future.
"Those dates are coming up very, very quickly and that's why we need our volunteers to be registered immediately because we are training our volunteers. We want to make sure they have their gear and they are comfortable in their positions."
Shaw adds there are a few perks for volunteering.
"When you sign up to be a volunteer you're going to get a volunteer t-shirt, a hat, a nice little cinch bag, a water bottle and a pen. So definitely some perks for joining the Games. And all for free."