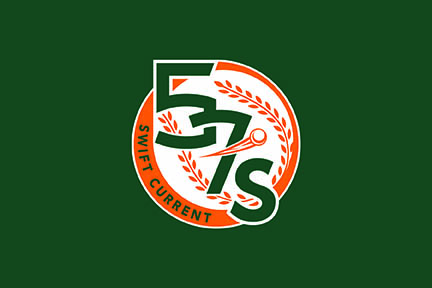 The Swift Current 18U AAA 57's scored 28 runs to sweep the host Parkland Expos on Sunday to improve to 11-9 in the Saskatchewan Premier Baseball League this season.
They scored 10 runs in the fifth inning to defeat the Expos 15-3 in the opening game. Leadoff man Nathan McInnis tripled and walked three times as he finished with five runs batted in and one run scored.
Dawson Schultz doubled and singled to go along with three RBI and two runs scored. Quinn Patenaude doubled, singled, scored three runs, and added two RBI.
Brock Wall earned the win as he held the Expos to three hits and two walks while striking out six over four innings.
The 57's outscored the Expos 6-5 in one extra inning for a 13-12 win in game two. Kelsey Rokochy led the 57's with four hits, one run scored, and three RBI. Kole Giesbrecht added three hits and scored twice. McInnis singled three times, walked, scored twice, and added two RBI. Brody Alexandre doubled, singled, stole two bases, scored three runs, and knocked home a pair of runs.
Starter Nolan Klein went six innings, allowing three earned runs while striking out nine.
The 57's will host the Regina White Sox on Monday for a double header beginning at 1 p.m.