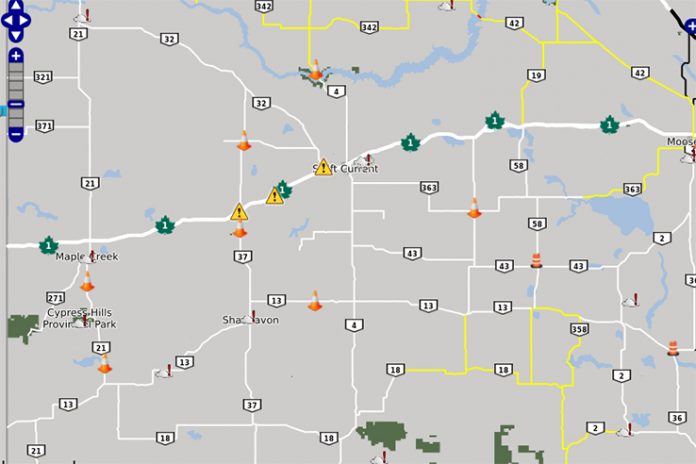 Blizzard conditions are wreaking havoc on travel in the Southwest, with RCMP responding to a series of accidents along the TransCanada Highway.
The Highway Hotline reports delays of up to three hours are expected along the TransCanada Highway west of Gull Lake, as RCMP are directing traffic back eastbound after closing the westbound lanes.
Maple Creek and Swift Current Rural RCMP have been dealing with a series of traffic accidents along the TransCanada this morning. Travel is not recommended from Moose Jaw through to the Alberta border, and specifically the portion of the TransCanada from Gull Lake to the Alberta border.
Highway conditions are listed as ice covered, slushy, with heavy snow and drifting snow, along with zero visibility.
Environment Canada has continued a blizzard warning for the entire Southwest, with snowfall amounts of five to 10 centimetres on Sunday morning, along with northeast winds of 60 kilometres per hour and gusts up to 80 kilometres per hour.