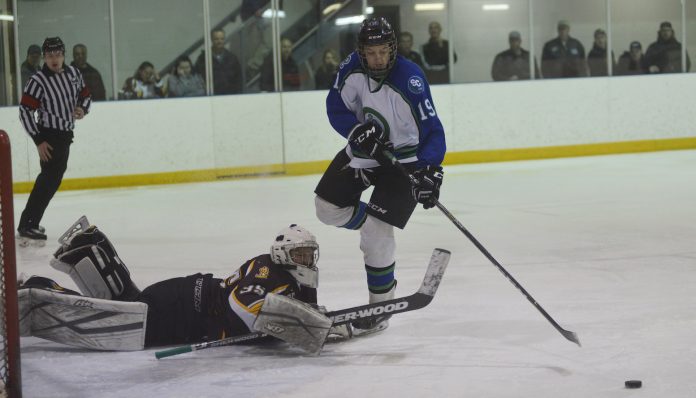 The Swift Current Abbey Resources Broncos and Battleford Barons will meet on Wednesday for the Midget AA Provincial Championship.
The best-of-three series is tied at one game apiece after the road team won both of the games so far.
The deciding game will take place at 7:45 p.m. at the Credit Union iplex. Admission is free and a 50/50 take home of at least $2,500 is guaranteed.
Here is the breakdown of the series by the numbers:
57 – saves on 60 shots for Battleford netminder Cameron Taylor, including a 34-save outing in a 4-1 win to open the series in Swift Current
46 – wins this season in 47 attempts by the Broncos
30 – wins in 46 games this season for the Barons, who placed third in the Center Four League, with a 20-11-0-2 record
24 – points in 13 games for Battleford's Colby Friedrich to lead all playoff scorers, although he has been limited to one assist in the opening two games against the Broncos
17 – points in 11 outings for Quinn Patenaude to lead the Broncos in playoff scoring
5 – different skaters who have scored for the Barons in the opening two games
4 – different skaters who have scored for the Broncos in the series
.977 – save percentage of Swift Current netminder Brad Nyen during his 42-save performance in game two, a 3-1 road win on Saturday.