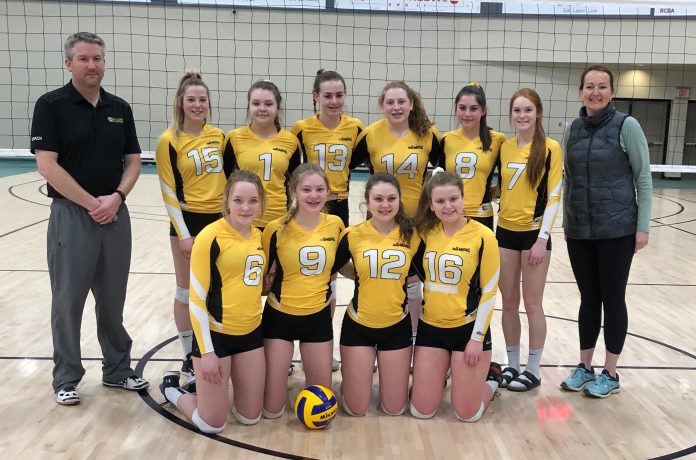 The Swift Current 15U Black Female Junior SunDogs played a tonne of volleyball over the weekend as they placed second out of 40 teams at Sask Cup #3 in Yorkton over the weekend.
Six of the SunDogs' seven matches went three sets as they finished with a 4-3 record overall.
All four matches went to three sets on Saturday as the SunDogs finished with a 2-2 record. They defeated the QCVC Royal Purple (25-18, 18-25, 15-2), before losing to the Battleford Heat (25-19, 22-25, 11-15) and the Southeast Vipers (25-20, 21-25, 11-15). They concluded the day with a win over the QCVC U14 (25-27, 25-18, 15-13).
Sunday, the 15U Black SunDogs won their opening two matches to reach the final. They topped the Weyburn Cobras (15-25, 25-21, 15-10) and the Saskatoon Smash in straight sets (26-24, 25-23).
The SunDogs, coached by Chris Grainger and Roberta McIntyre, lost the final in three sets to the Southeast Vipers (20-25, 25-23, 9-15).