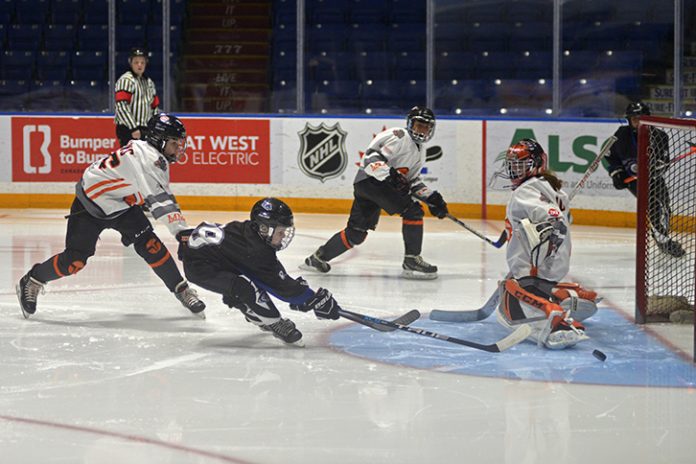 The Swift Current PeeWee A Broncos have advanced to the SHA PeeWee A provincial finals after earning a series win over the Yorkton PeeWee Terriers.
After winning the opening game 6-2 on the road, Swift Current returned to home ice on Saturday afternoon where they earned a 5-3 home ice victory. The wins gave the Broncos an 11-5 victory in the two-game, total goal series.
In Saturday's deciding game, the Broncos held period leads of 2-0 and 3-1 enroute to the series victory.
The Broncos offence was paced by a two goal, one assist effort by Grayson Collier. Swift Current also had single goals from Nate Silbernagel, Ty Beaudoin and Ayden Ross. Dane Williams chipped in with a pair of assists, with single helpers from Derric Dulatre and Ross.
Swift Current will now face the winner of the Meadow Lake versus Martensville which will be decided on Sunday. Meadow Lake holds a 7-2 lead after winning game one.
Swift Current dominated their opening round series against Weyburn, posting wins of 13-1 and 13-3 to win the two-game, total goal series by a 26-4 margin.