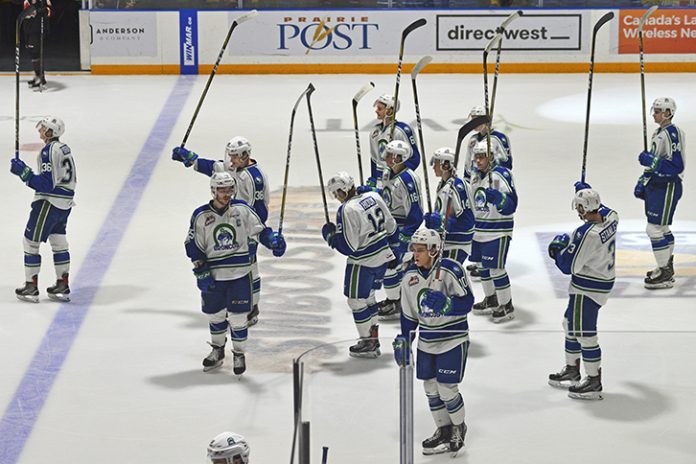 Justin Almeida scored twice and set up two others as the Moose Jaw Warriors cruised to a 6-1 win over the host Swift Current Broncos on Friday.
Almeida now has 32 goals and 108 points to sit third in the Western Hockey League point race. He is two points behind teammate Tristin Langan who managed only a single assist, and Portland's Joachim Blichfeld continues to lead the league with 112 points.
Moose Jaw, who led by period scores of 1-0 and 4-0, also had goals from Carson Denomie, Keenan Taphorn, Daniil Stapanov, and Josh Brook.
Connor Horning notched a third period power play goal to collect the lone Broncos goal.
Warriors net minder Adam Evanoff turned aside 23 of 24 shots to win his 19th start of the season. Broncos overage goaltender Riley Lamb gave up six goals on 27 shots in the defeat.Swift Current finished the home portion of their season with a 7-24-2-1 record, which included an 0-11 mark dating back to their last home ice win back on January 13 against the Brandon Wheat Kings.
Swift Current concludes their 68 game schedule on the road in Moose Jaw in the second half of their home-and-home series with the Warriors.