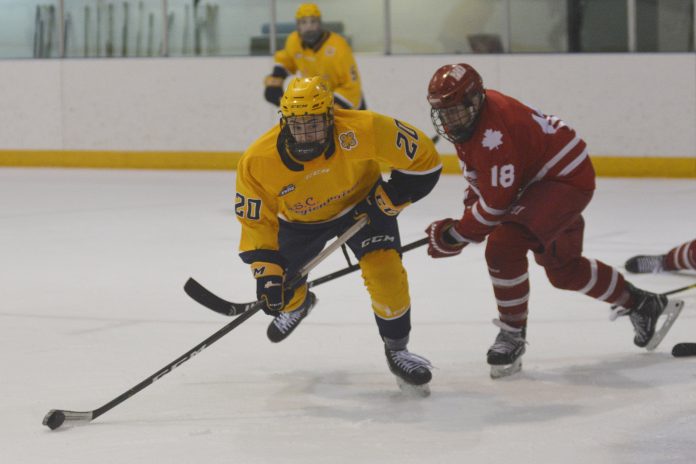 The Swift Current Home Hardware Legionnaires were eliminated from the Saskatchewan Midget AAA Hockey League playoffs in a 4-2 loss to the Notre Dame Hounds on Wednesday.
One night after losing in double overtime on home ice, the Legionnaires were swept in the best-of-five series with a road loss in Wilcox.
The Hounds led on first-period goals from Kenzie MacKinnon and Brendan Kerr.
Boston Bird scored the only goal of the second period with a shorthanded marker for the Legionnaires.
The Hounds doubled their lead in the third period with a goal from Trey Funk, but Logan Linklater scored a power play goal 58 seconds later to cut the deficit in half again. Dominick Campione closed the scoring with an empty net goal,
Christian Albertson, Jaxon Martens, Riley Dekowny, and Hendrik de Klerk all picked up assists for the Legionnaires.
Jacob Herman made 27 saves on 30 shots for the Legionnaires. Thomas Wardle earned the win with 18 saves.