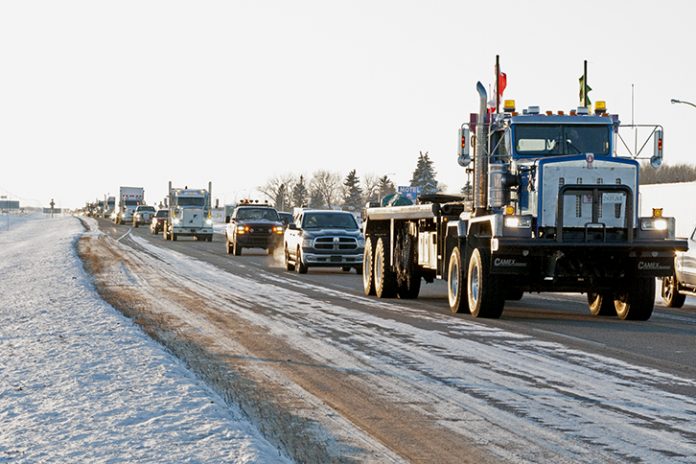 On February 19, the United We Roll convoy from Western Canada arrived in Ottawa, bringing with it a pro oil and gas message to Parliament Hill. David Anderson, Member of Parliament for Cypress Hills-Grasslands, greeted the crowd and thanked them for their courage.
"Thank you for driving across this country to make your voices heard, for taking a stand, and for having the courage to come down here to send this government a message. We need to set aside Bill C-69 and Bill C-48. We need to build those pipelines," Anderson said.
Over the course of the two-hour rally, speaker after speaker raised issues important to Western Canadians connected to the Trudeau government's failed energy policies. Bill C-69 (changing the National Energy Board and impact assessments), Bill C-48 (which bans oil tankers off the northern British Columbia coast), the carbon tax and agriculture were front and centre.
"This was a very positive rally. Canadians have the right to protest peacefully and to have our voices heard in Canada. Trudeau and his ministers need to know that people are sick and tired of having to lay people off, of losing their jobs, and of being pressured because of a government that doesn't care and won't listen to them.
"The organizers did a great job and they were supported by Canadians along the way. They were nothing but respectful to the people they met, despite attempts to derail and slander them. It was a successful trip. Voices were strong, and the message was delivered loud and clear. The views of the residents of southwest Saskatchewan were well represented," Anderson said.