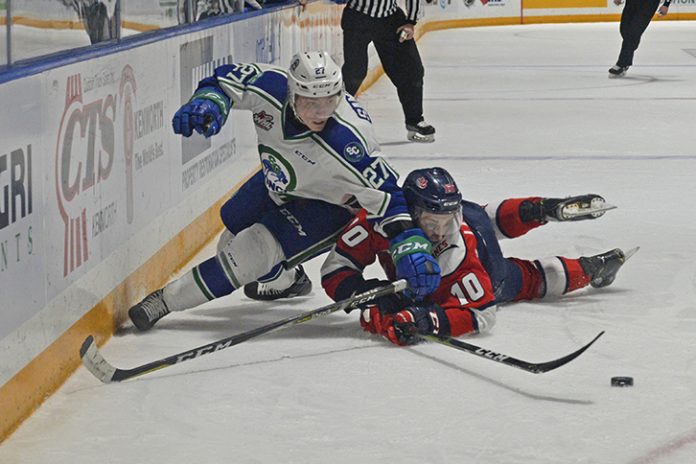 Jake Elmer scored a hat trick in leading the Lethbridge Hurricanes to a lopsided 7-2 win over the host Swift Current Broncos.
The Hurricanes overage forward now has 27 goals and is on a four game scoring streak with seven goals in his last four games.
Lethbridge also had a pair of goals from Noah Boyko, and singles from Logan Barlage and Nick Henry.
Swift Current replied with goals from Carter Chorney and Connor Horning.
Hurricanes goalie Bryan Thompson stopped 26 of 28 shots to earn his second league victory. Bronco overage goaltender Riley Lamb yielded seven goals on 56 shots while falling to 2-4-0-1.
Swift Current failed to score in eight power play chances, while Lethbridge counted a single power play goal in three opportunities.
The win improves Lethbridge's record to 29-6-5-5, while Swift Current drops to 10-40-2-2.
The next action for the Broncos is on Monday when they travel to Brandon to face the Wheat Kings in a matinee contest.