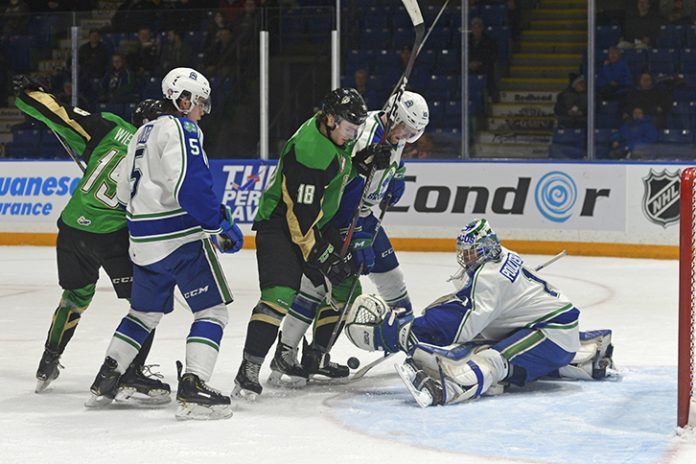 The Prince Albert Raiders improved to a league best 46 wins with a 3-1 win over the host Swift Current Broncos on Wednesday night.
Parker Kelly paced Prince Albert with a pair of goals, while Dante Hannoun added the other Raiders goal on a power play.
The Raiders have now won five straight games, and they lead the WHL with a 46-7-0-2 mark.
Import forward Joona Kiviniemi picked up his team leading 14th goal of the season on a second period power play to account for the lone Bronco goal.
Swift Current is now 0-5-0-1 in their last six games and they fall to 10-39-2-2.
Bronco net minder Isaac Poulter turned aside 40 of 43 shots while his season record falls to 2-15-0-0.
Raiders goaltender Boston Bilous improved to 7-4-0-1 after turning aside 15 of 16 shots.
Swift Current will wrap up a short three game home stand on Friday against the visiting Lethbridge Hurricanes.