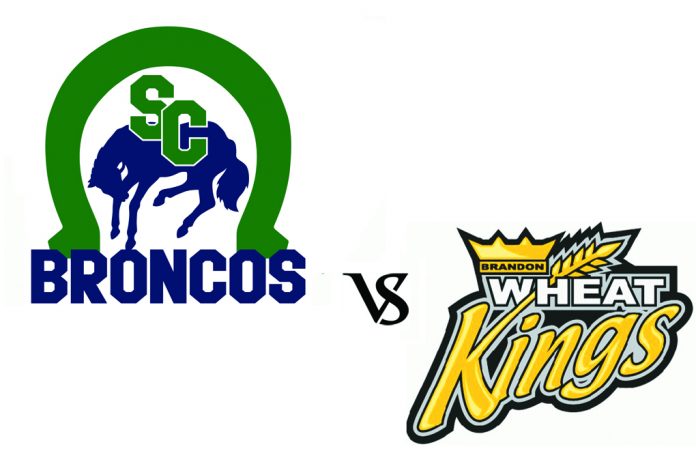 The Swift Current Broncos fought their way back from a two-goal deficit to earn a single point in Brandon on Friday.
The Broncos failed to score in the shootout but still earned a road point in the 3-2 shootout loss, despite a 53-save effort from Riley Lamb.
Lamb fell to 2–4-0-0, while Ethan Kruger made 20 saves to improve to 6-7-1-2.
The Wheat Kings took the lead on goals from Baron Thompson and Braden Schneider.
The Broncos got goals late in the second and third periods from Joona Kiviniemi and Ethan O'Rourke to force overtime.
Ben McCarthy scored the only goal of the shootout as all three Broncos were turned aside by Kruger.
The Broncos improved to 10-37-2-2, while Brandon improved to 23-21-3-4
The Broncos will be back at home on Hockey Day in Canada to host the Saskatoon Blades at 5 p.m.