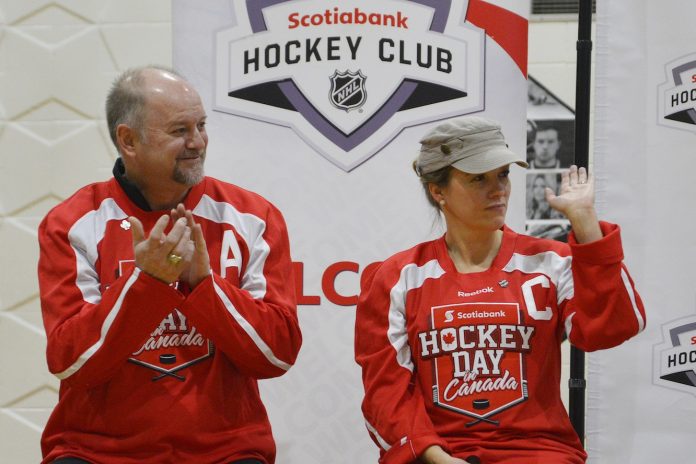 A busy week of Scotiabank Hockey Day on Canada celebrations continue in Swift Current on Friday and Saturday.
Friday will be highlighted by the Alumni and Celebrity Classic at 7:30 p.m. at the Credit Union iplex. The game will feature Swift Current Broncos alumni, National Hockey alumni, and local celebrities. The teams are coached by Canadian hockey legends Bryan Trottier and Cassie Campbell-Pascall.
Saturday will be jam-packed with hockey activities. The Swift Current Diamond Energy Wildcats will host the Melville Prairie Fire at 11:30 a.m. at the iplex, followed by the Swift Current Broncos versus the Saskatoon Blades at 5 p.m.
Riverdene Park will be the central hub on Saturday, including the Outdoor Festival, which features portable ball hockey, hardest shot, winter activities, and Calgary Flames activation games from 11 a.m. – 5 p.m. The Stanley Cup will be on display at Riverdene beginning at 11 a.m. and Hot Stoves will take place on the main stage at 1 p.m. and 3 p.m.
Other activities at Riverdene will include sledge hockey, hockey clinics, public skating, the Scotiabank Heroes of Hockey Day Game at 3 p.m., and the Sheldon Kennedy Youth Outdoor Classic Final at 4:30 p.m.