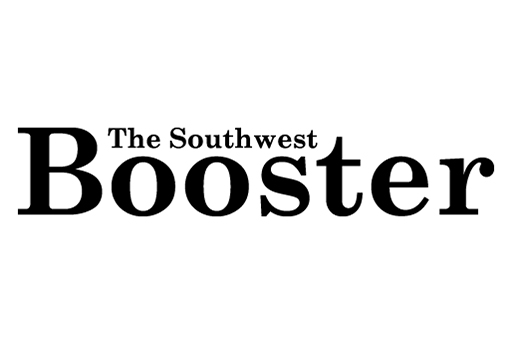 While they would prefer snowy conditions, the participants in the 2019 Prairie Women on Snowmobiles fundraiser to support breast cancer research will be riding through the Southwest on Tuesday and Wednesday regardless of the weather.
The group is making their first trip to Swift Current and the Southwest since 2014, and their 2019 route takes them primarily through western Saskatchewan. The over 1,400 kilometre trip will occur on February 3 to 8, and on day three (Tuesday, February 5) they will travel through Leader and Fox Valley before ending the day in Maple Creek. During day four (Wednesday, February 6) they ride to Gull Lake, Swift Current and Kyle before ending the day in Rosetown.
Kelly Kim Rea, President of Prairie Women on Snowmobiles, said during a weekend interview that the excitement is beginning to build for the start of the trip.
"Now it starts to get really exciting. The ladies are nervous, and excited, and worried about packing enough. Especially your first time riders, they've got a lot of nerves. The riders who have done it before they just enjoy it. They know what's coming. You're just putting the final touch ups, and then you get to enjoy this before it gets really busy. It's exciting," Rea admitted during a phone interview.
There will be a kickoff banquet in Meadow Lake on Saturday, and the group of 10 riders starts the long trip on Sunday.
The 10 core riders are: Brittany Fox (Lampman); Kim Hladun (Canora); Shawna Leson (Canora); Arlene Lockinger (Humboldt); Kaylee Plamondon (Naicam); Janis Stanley (Carievale); Alison Taylor (Carievale); Nadine Wiebe-Trapp (Emma Lake); Brandi Kashuba (Preeceville); and Shauna Menzel (Saskatoon).
"We're hoping for snow to land on the south, that's a little stressful. But we come no matter if there's snow or not, but it would be nice for the ladies to ride all of the days. Because it's a pretty spectacular view to see all those sleds ride into your town, and all the ladies on them."
This year marks the 19th year for the Prairie Women on Snowmobiles fundraiser, and Rea explains that over the years that participants come from various walk of life, and many of the riders have lost family or friends to cancer, or have family members who have battled cancer.
She adds that this diverse selection of participants helps spread awareness of the importance of their fundraiser across the province.
"When a woman is picked to be a core rider, they take what we're about back to their hometown. In order to ride each rider must raise a minimum of $3,000 to quality. So they go back to their home communities and they're bringing that awareness and they're letting their communities know who Prairie Women are and what we're about. So it's another part of getting our message out there."
A series of scheduled stops along the way are organized by clubs and organizations in the communities they are visiting. Each day traditionally includes a morning and afternoon coffee stop, a lunch break and an evening banquet or gathering of some kind. These events are left up to organizers in the communities they are visiting.
"At every stop the ladies do a history of Prairie Women On Snowmobiles. This is our 19th year of doing this, so there is a lot history behind us."
"And they do a pinning ceremony, so any survivors who are in the crowd, we have a very special pin that we've designed just for us, and we give them out to all survivors. And it's very touching."
The Facebook page Prairie Women on Snowmobiles – We Salute You is currently adding all the scheduled events along the route. As of Monday night, the following Southwest events had been confirmed.
February 5
Leader – Soup n' Bun Lunch, 11 a.m. to 1 p.m., Leader Friendship Centre.
Fox Valley – Coffee Stop, 3 p.m., Sab's Saloon II.
February 6
Gull Lake – Coffee Stop, 10 a.m., Gull Lake Community Hall (meeting room).
Swift Current – Soup and Sandwich Lunch, noon, Eagles Hall.
"We want the public to come out and see us and meet us and hear our message," she said.
If the snow conditions permit, snowmobile enthusiasts are welcome to join them along the route.
"It's a way for men to also get involved in the ride with the ladies," she said. "When we go through a community and there's a group of snowmobilers that want to they just ride along with us. These support riders are completely voluntary. It allows people who aren't able to do the entire ride to get a little bit of the experience of the ride."
"Most people that join have been touched by some way, shape or form by breast cancer or cancer in general. And that's why they come out and do this with us."
If weekend snows do not provide a safe enough travelling surface for the snowmobiles, they will be arriving in vehicles and their snowmobiles on trailers.
"Because we're also about safe snowmobiling, we have to have a decent base. When we're on the snow we have local people lead us from place to place. It's really their call by the time the day comes. If they don't think it's safe enough, the ladies don't ride."
Full details on the riders and how you can support their fundraiser can be found online at www.prairiewomenonsnowmobiles.ca.
This year's route begins with a western swing through Saskatchewan before ending up in Prince Albert.
Their 2019 route is:
February 3 – Meadow Lake, St. Walburg , Turtleford, Meota and North Battleford
February 4 – Cut Knife, Unity, Kerrobert and Kindersley
February 5 – Eatonia, Leader, Fox Valley and Maple Creek
February 6 – Gull Lake, Swift Current, Kyle and Rosetown
February 7 – Delisle, Biggar, Asquith and Martensville.
February 8 – Hague, Duck Lake, MacDowall and finale in Prince Albert.