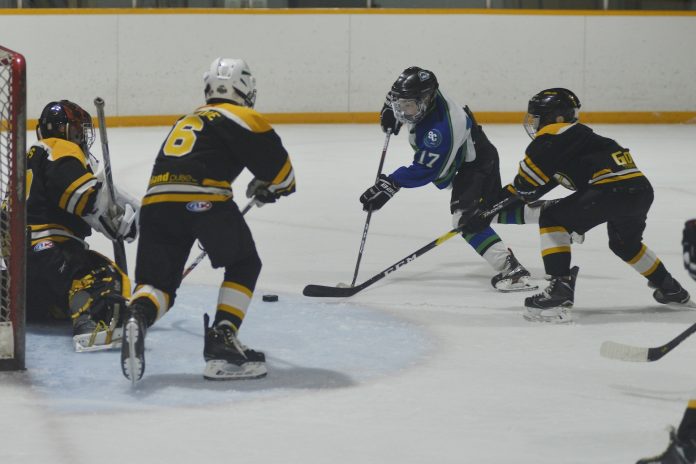 The Swift Current Tarpon Energy Broncos scored 15 goals during two wins over the visiting Estevan Bruins in the South East Atom Tier I Hockey League.
The Broncos opened the weekend with an 8-4 win on Saturday. Kasey Gleim led the way with three goals and one assist. Griffin Darby and Carter Moen each added three assists. Paxton Wallace scored twice, while Mason Fauser added a goal and an assist.
Daxer Schroeder and Jacob Penley also scored, while Levi Wills and Jackson Tuplin added assists. Tate Leshures added the win in goal.
They followed up with a 7-4 victory on Sunday morning. Gleim paced the offense with two goals and one assist, followed by three assists from Tuplin. Hayden Winslow added a goal and an assist and Wills chipped in two helpers. Fauser, Penley, Schroeder, and Kadyn Olfert also scored. Darby, Ryder Leshures, and Riley Schmiess all added assists and Tate Leshures added a second win in goal.
The Broncos improved to 13-5-0, while Estevan dropped to 2-11-2.
The Broncos will conclude the regular season with two road games against the unbeaten Yorkton Terriers (15-0-0) this weekend.