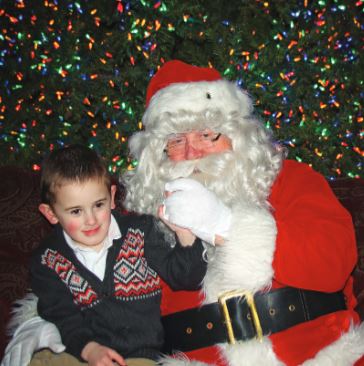 Amidst the often overwhelming hustle and bustle of the holiday season, some special children enjoyed a quiet moment with Santa Claus on December 5 at the Swift Current Mall.
For the fourth consecutive year, families had the opportunity to participate in the Sensitive Santa program sponsored by SaskFEAT (Saskatchewan Families for Effective Autism Treatment).
To avoid the sensory problems some of the children experience with light, sights, smells and sounds, the Mall dimmed the lights and quieted the Christmas music to help provide a sensory-friendly environment for a special time with Santa. The Swift Current Mall has partnered with SaskFEAT since 2012 to offer this special program.