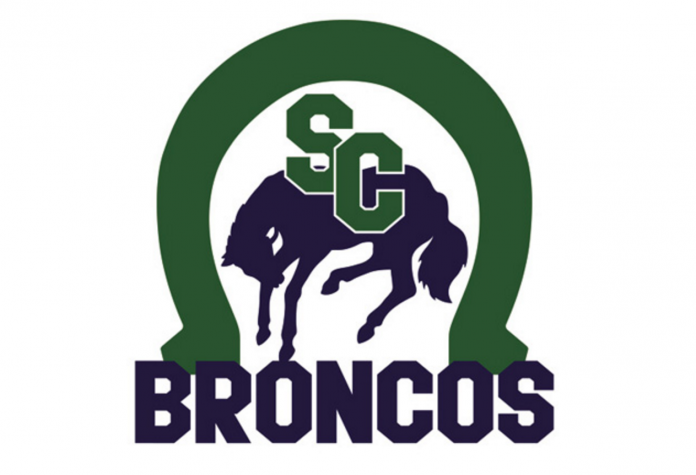 New year, same result.
The Swift Current Abbey Resources Broncos continued in 2019 where they left off in 2018 with two road wins to improve to 25-0 in the Saskatchewan Midget AA Hockey League.
Friday, a balanced attack led the Broncos to a 24th consecutive win to open the season with a 7-2 victory over the host Prairie Storm.
Beau Larson, Chase Sawchuk, Brock Oberle, and Riley Skarbon all finished with a goal and an assist. Quinn Patenaude, Nathan McInnis, Ryland Hornung, and Jackson Sitter also scored.
Ryan McCleary registered three assists, John Priela added two helpers, and Levi Brewer added a single assist.
Justin Dueck earned the win to improve to 13-0 with a 1.31 goals against average.
Sunday, the Broncos fired 59 shots on goal in an 11-0 win over the host Moose Jaw Warriors. The Broncos scored on all three man-advantages and killed off all four shorthanded situations.
They scored twice in the opening period, twice in the middle stanza, before blowing the doors off Red Knight Arena with a seven-goal final frame.
Patenaude registered two goals and one assist; Skarbon, Cash Arntsen, and Kaden Floberg all added a goal and two assists; and Hornung added three assists.
Ryan McCleary scored twice, while Priela, Larson, Sawchuk, and Oberle all added a goal and an assist.
Davis Hunter, Sitter, and McInnis also added assists.
Brad Nyen made 10 saves for his second shutout of the campaign while improving to 12-0 with a 1.33 goals against average.
The Broncos are back at home on Wednesday to host the Moose Jaw Warriors at 7:30 p.m. at Fairview West Arena.
The Broncos are back at home this weekend for two games. They host the Lumsden/Bethune Lions on Saturday at 7:45 p.m. and Sunday at 12 p.m. at Fairview West Arena.