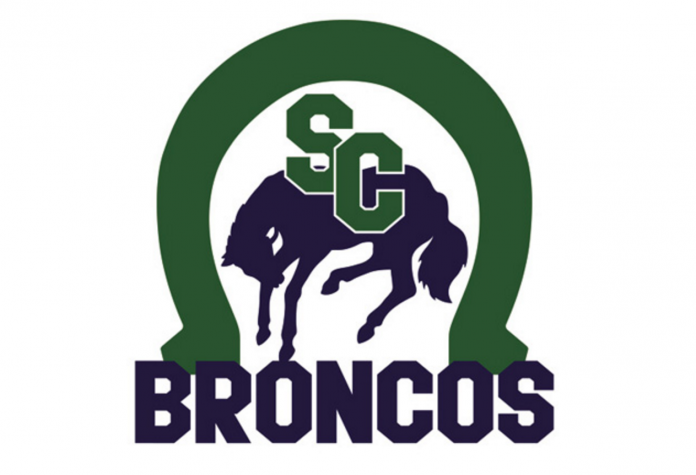 The Swift Current Southwest Terminal Broncos sit alone in top spot in the Saskatchewan AA Hockey League South Division after a three-point weekend in Estevan.
Saturday, Berney Weston stopped all 30 shots he faced to lead the Broncos to a 4-0 win over the host Bruins. Hudson Darby scored twice, Easton Lee added a goal and an assist, and Kade Stringer added two assists. Ryder Woods also scored, while Parker Rondeau and Jake Starke added assists.
Sunday, the Broncos and Bruins tied 5-5. The game was tied 1-1 after one period, tied 3-3 after two periods, before the Broncos scored twice to take a 5-3 lead. The Bruins scored a shorthanded goal with 3:10 remaining and then tied the game with 1:10 left.
Woods scored twice, Lee, and Rondeau each added a goal and an assist, while Darby also scored. Kye Fahselt and Stringer each added assists. Calder Jones earned the tie in goal.
The Broncos improved to 10-4-3, three points ahead of Estevan (9-9-2) with three games in hand.
The Peewee Broncos are back at home this weekend to host Weyburn (3-10-2) on Saturday at 5:45 p.m. and Sunday at 12:15p.m. at Fairview East Arena.