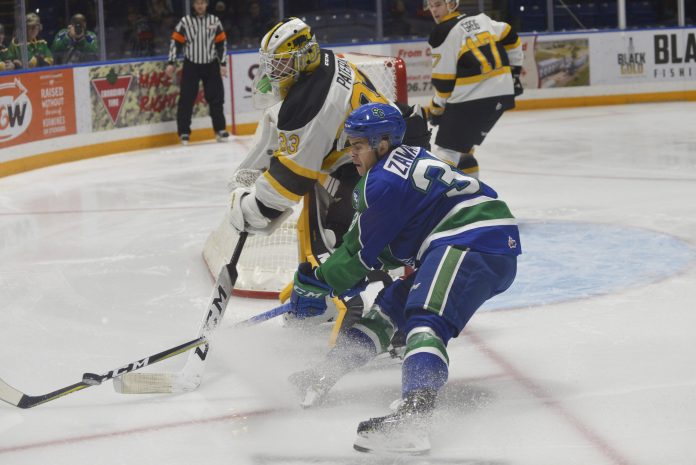 The Swift Current Broncos failed to earn their first winning streak of the season when they lost 5-1 to the visiting Brandon Wheat Kings on Wednesday.
Luka Burzan scored the first and last goals for the Wheat Kings during a three-point outing. Alec Zawatsky scored the only goal for the Broncos on a perfect spinning set-up from Andrew Fyten with 2:04 left in the opening period.
Cole Reinhardt, Ridley Greig, and Zach Wytinck also scored for Brandon.
Joel Hofer took the loss with 33 saves to fall to 2-14-1-1. Jiri Patera made 31 saves to improve to 9-6-2-2.
The Broncos fell to 4-19-1-1, while Brandon improved to 11-7-3-3. The Broncos will visit the Lethbridge Hurricanes on Friday.