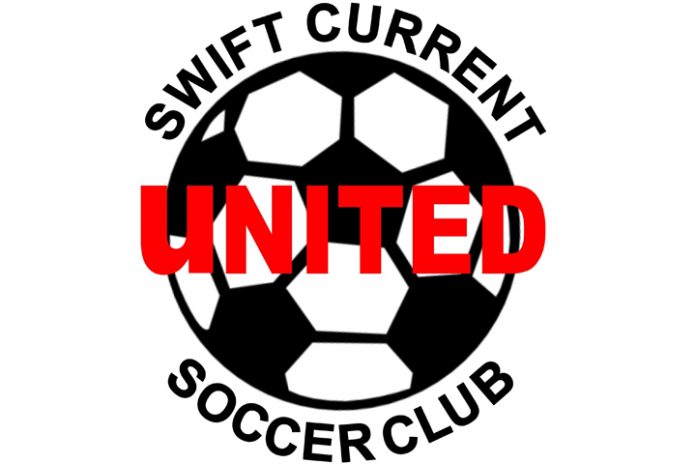 Five Swift Current United Soccer Club teams were in Saskatoon for the Aurora Open indoor tournament over the weekend.
The U11 Boys were unbeaten in five matches to win gold in Saskatoon.
They opened their tournament with a 3-3 draw against Eastside Wolfsburg on Friday. They defeated the Aurora Asteroids 5-1 on Saturday morning and then pummeled the Regina QC Green 9-0. They added a 4-1 win over the Aurora Stealth on Sunday morning.
The U11 Boys took on Saskatoon SUSC Arsenal in the final and won gold with a 4-1 victory.
The Border Creek United U15 Girls played in the Premier Division with three other teams. They placed second with a 2-2 record.
They lost their opener 3-0 on Friday to the FCR BlueStars. They rebounded Saturday to win both games. They defeated QC United 3-2 and the Aurora Concordes 3-1.
They rematched with FCR on Sunday and lost the championship match 2-1 to bring home silver.
The U11 United Girls finished with a 1-2-1 record in Saskatoon. They dropped their first match 5-0 to Saskatoon's SUSC Aces. The U11 Girls tied the Prince Albert Celtic 1-1 on Saturday and then defeated QC United 1-0. They fell 5-0 to the Aurora Diamonds on Sunday morning.
A pair of U9 Boys United teams were also in action at the Aurora Open but no statistics were kept in that division.
United Soccer Club teams will host Regina FCR teams for a club day on Dec. 2.