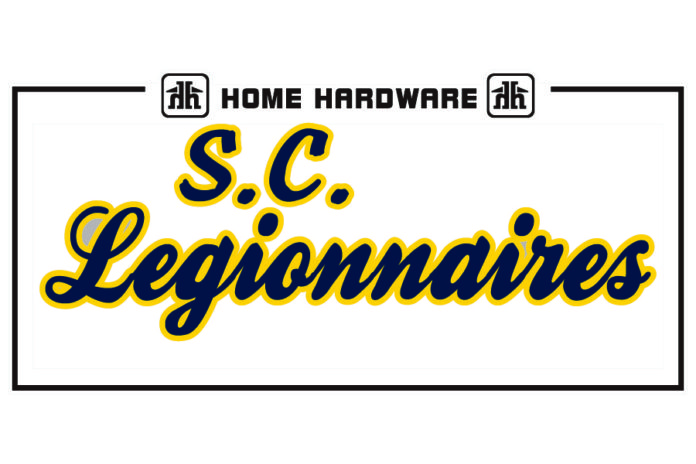 The Swift Current Home Hardware Legionnaires stretched their Saskatchewan Midget AAA Hockey League winning streak to four games with a pair of wins over the host Yorkton Maulers.
Saturday, the Legionnaires got points from 10 different skaters in a 4-2 road win. Hunter Larocque, Christian Albertson, Mason Strutt, and Boston Bird all scored.
Hendrik de Klerk registered a pair of assists, while Joe Arntsen, Lucas Ochitwa, Kersey Reich, Logan Linklater, and Reed Jacobson all added single helpers. Jacob Herman picked up the win as the Legionnaires outshot the Maulers 37-27.
Massen Ziola and Brandt Fiske replied the Maulers.
Sunday, the Legionnaires escaped with a 4-3 win over the Maulers. The Legionnaires led 2-0, but allowed three consecutive goals before scoring the final two goals to clinch the win. Jacobson scored the only goal of the third period to ensure the win.
Albertson scored twice, Linklater added a goal and an assist, and Chase Gallant and Bird each contributed two assists.
de Klerk, Ochitwa, and Strutt also added assists. Ethan Hein earned the win with 20 saves.
Ziola, Rylan Donald, and Justin Broekel replied for the Maulers. Kael DePape took the loss with 32 saves.
The Legionnaires improved to 14-5-0-0, while Yorkton dropped to 2-21-0-0.
The Legionnaires will play three games in as many days next weekend, beginning Friday when they host the Notre Dame Argos at 8 p.m. at the Innovation Credit Union iplex. They will also visit the Saskatoon Contacts on Saturday and the Saskatoon Blazers on Sunday.