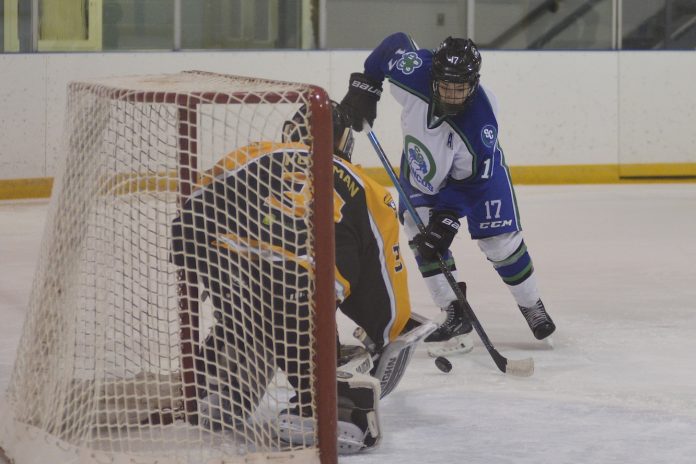 The Swift Current Pure Chem Broncos climbed the Saskatchewan Bantam AA Hockey League standings with a pair of home wins over the weekend.
Saturday, the Broncos scored the first four goals in a 9-5 win over the visiting West Central Wheat Kings.
Kalan Lind broke out for four goals and three assists, while Dayne Feicht notched a hat trick and added three assists. Rhett Dekowny added four assists, followed by a goal and an assist from Nolan Stevenson and two helpers from Ayden Lemarre.
Kane Klassen also scored, while Riley Bowers and Rowan Priebe added single assists.
Colby Watson earned the win with 36 saves on 41 shots.
Sunday, the Broncos scored the opening five goals in a 7-2 win over the visiting Notre Dame Hounds. Rylan Hildebrand picked up the win as the Broncos outshot the Hounds 36-27.
Lind paced the offense again with three goals and one assist. Bowers scored twice, while Rylan Silzer, Colton Leahy, and Feicht all registered two assists. Mckale Paul and Dekowny also scored. Stevenson, Kane Klassen, Rylan Williams, and Carter Lamotte all added assists.
The Broncos finished the weekend in second spot in the South Division with a 5-2 record.
The Broncos are back at home on Sunday to host the Melville Millionaires at 7 p.m. at Fairview West Arena.