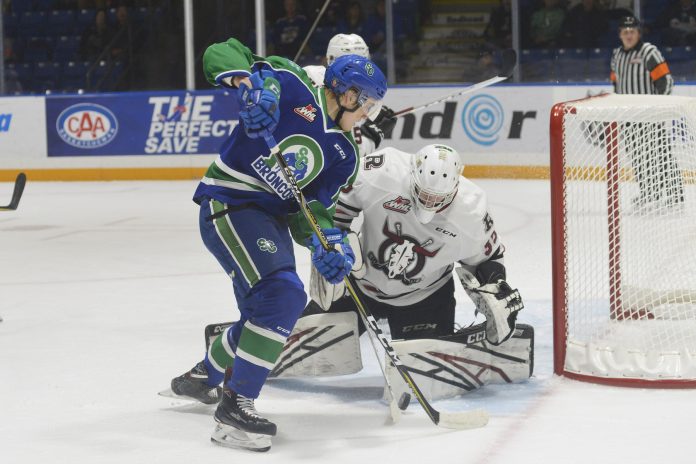 Playing their third game in as many days, the Swift Current Broncos earned a single point in a 3-2 overtime loss to the visiting Red Deer Rebels Sunday.
Rookie Ben King scored the only goal of the first period when he one-timed a shot home 7:06 into regulation.
The two teams combined for three goals in the second period. Patterson doubled the lead with his fifth goal of the season as he walked out from the corner and slid a puck home.
The Rebels cut the lead in half 47 seconds later when Zak Smith scored and then tied the game with 36 seconds remaining in the period when Josh Tarzwell fired a perfect shot into the top corner.
The two teams played a scoreless third period as the Broncos played their fourth straight overtime contest. Reese Johnson knocked home his own rebound one minute into the three-on-three overtime period to end the game.
Joel Hofer took the loss with 44 saves to move to 2-11-1-1. Byron Fancy earned the win with 15 saves to improve to 3-1-1-0.
Swift Current improved to 3-16-1-1, while Red Deer improved to 13-5-1-0.
The Broncos are back at home on Wednesday to host the Tri-City Americans.