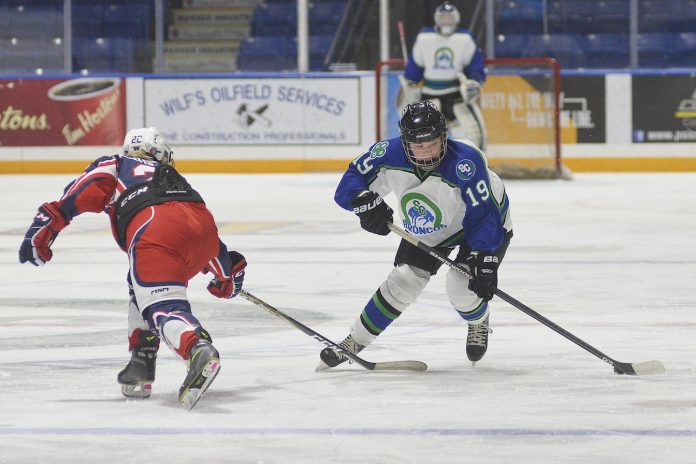 An injury riddled Swift Current Female Midget AA Broncos team continued to struggle this season as they were swept by the visiting Parkland Fire over the weekend.
Saturday, the Broncos lost the special teams battle in a 5-2 loss. The Fired scored the first five goals of the game and finished five-for-seven on the power play. The Broncos failed to score on any of their five power play opportunities. Carmen Hildebrand and Kalea Sauder scored in a losing cause. Sauder and Autumn Nimegeers picked up assists.
Sunday, the Broncos fell 6-2 in a penalty filled contest that spiraled out of control on a few occasions.
Nimegeers and Kayla Keith scored in the loss. Carmen Hildebrand assisted on both goals, while Rio Runcie and Morgan Coward added single assists.
The Broncos (1-6-0) are on the road this weekend to visit the Notre Dame Hounds (1-3-0) on Friday and Saturday. They will also visit the Regina Rebels on Tuesday.