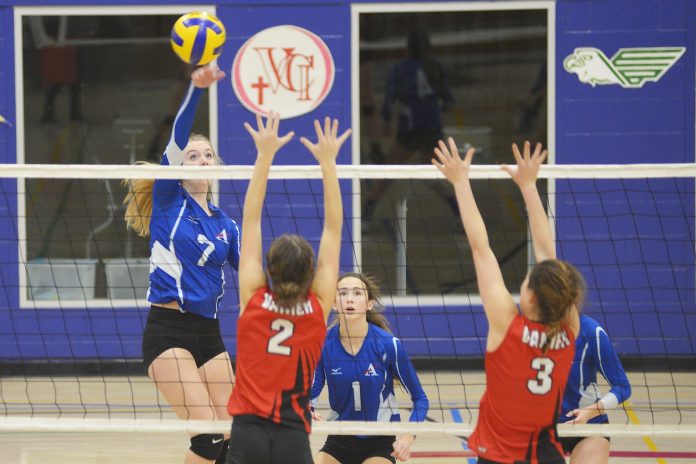 The Swift Current Comp. Ardens won four of eight matches at their home tournament in their final tune-up before the provincial volleyball playoffs begin next weekend.
The Ardens advanced to the semi-final at their seven-team home tournament, placing third in the round robin with a 3-3 match record.
They opened the weekend on Friday with a win over the Junior Ardens (25-17, 25-10). They added another win over Yorkton Regional (25-19, 25-19) and then concluded the day with a three-set loss to Estevan (23-25, 25-15, 13-15).
Saturday, the Ardens lost to Weyburn (18-25, 18-25) and Dunmore (14-25, 25-21, 13-15), before defeating the Moose Jaw Vanier Spirits in straight sets (25-20, 25-13) to conclude the round robin.
The Ardens defeated Yorkton again in the quarter-final (25-15, 25-12) before being eliminated in the semi-final by Dunmore (16-25, 19-25).
"There were lots of strengths, offensively we are a super strong team. We need to tweak some of our serve receive. But their serving has improved and they're slowly getting there so when we play next weekend hopefully we will bring it again," said head coach Chelsea Hassett.
The Ardens will be in Moose Jaw for Regionals next weekend when three spots at Provincials will be up for grabs at the eight-team event.
Hassett said the goal is to grab one of those top three spots to earn a spot at provincials.
"It will be serving and serve receive," said Hassett. "We've got to get down on our passes. They've got to hone their skill in that area."