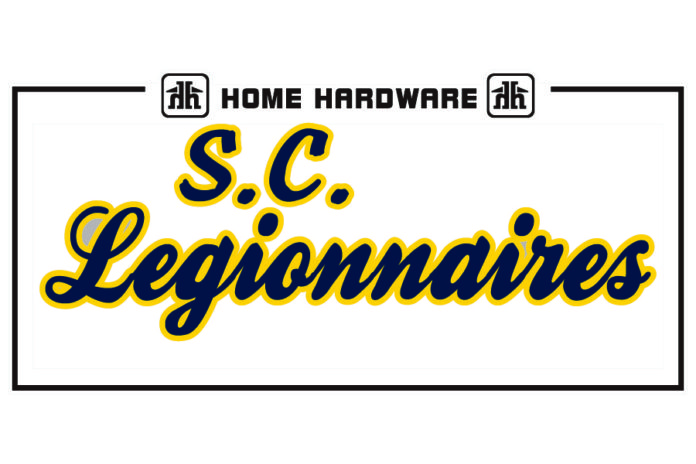 The Swift Current Home Hardware Legionnaires took care of business on the road with two shutout wins over the Battlefords Stars.
Saturday, the Legionnaires received goals from five different skaters, three assists from Mason Strutt, and 17 saves from Jacob Herman in a 5-0 win.
Chase Gallant, Riley Dekowny, Jaxon Martens, Christian Albertson, and Boston Bird all scored. Gallant and Blake Rasmusson added assists.
Joseph Young took the loss with 30 saves on 34 shots.
Sunday, the Legionnaires duplicated their 5-0 win while firing 41 shots on goal. Herman made 25 saves in his second straight shutout.
Reed Jacobson and Strutt each finished with two goals and one assist, while Bird finished with a goal and two assists.
Joe Arntsen and Kersey Reich both notched two assists, while Lucas Ochitwa and Albertson each added single helpers.
The Legionnaires sat fourth in the 12-team Saskatchewan Midget AAA Hockey League with a 9-4-0-0 record.
The Legionnaires are at home this weekend to host the league leading Saskatoon Blazers (14-2-0-1) on Friday at 8 p.m. and Saturday at 3:45 p.m. at the Innovation Credit Union iplex.