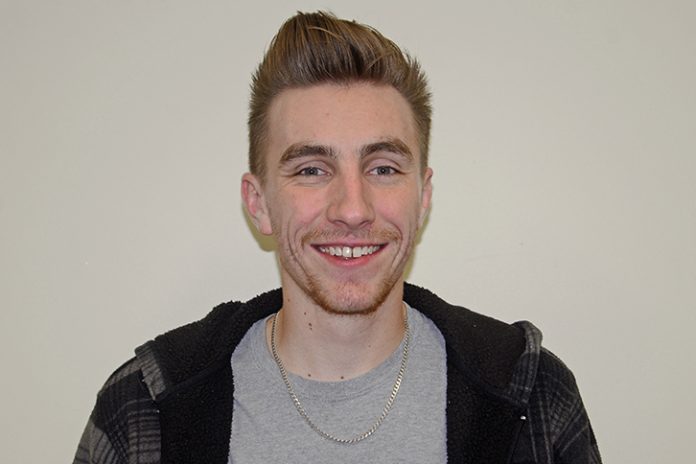 Swift Current hip hop artist Ezekiel McMurtry has earned a Rap Song of the Year nomination in the 40th annual Covenant Awards.
Ezekiel McMurtry & Hall≈Ω Barrantes were nominated for the song Do It All Again, one of six nominees for this category in the annual Gospel Music Association award.
McMurtry admitted that gospel rap is still a niche market despite successful artists performing successfully across North America for over two decades.
"Swift Current, believe it or not, is not a hip hop hot bed," he chuckles. "We do country and western here."
"People are still caught off guard. Not only that it's hip hop, but it's gospel hip hop. Not only is hip hop a niche market in Swift Current, but gospel hip hop is even more so."
McMurtry was a rap fan growing up, but had not considered being a performer in his early teens.
"I love hip hop. I just loved it as a genre. And I woke up one day and I was like 'I can do that.'"
He started recording songs in his bedroom, and eventually he recorded one of his first in studio songs with Fresh I.E., a Winnipeg performer who is the first Canadian Christian rap artist to earn two Grammy Award nominations.
That led to McMurtry recording his album Mission Accepted in Fresh I.E.'s studio, and the digital release reached as high as 52nd on the Canadian hip hop and rap charts on iTunes.
"Then bookings started coming in and I've been able to tour kind of all across Canada," he said after his successful debut.
"It's been really cool the way that it's been going, and growing, like the brand and the music. So it's becoming less surprising I think."
McMurtry, who did not grow up in the church, started interning at East Side Church of God at the age of 19, and in his third year at the church he was hired as a Children's Pastor. He has since been able to focus on a music career and performances at youth conferences.
"It's cool that I've got to turn this into a job. That I get to travel around and hang out in studios. And all that is cool, but that's not the main thing. It's much more about the impact of the message."
He said that his faith dictates the message of his music.
"Essentially, when I'm writing I really write just based on my world view and what's going on around me. And since my faith really informs how I see things, it kind of comes through in that way."
He notes that the award nominated Do It All Again isn't necessarily a gospel song, but in fact is a fairly angry song.
McMurtry also says that Canadian Christian rappers are a close knit group because of the limited number of performance opportunities they have.
"Getting shows in churches is tough, so I target conferences and youth retreats, and then you connect with the other bands that are there. And all those people that I was listening to are my friends now."
Despite the challenges, he knows his music is reaching people and his lyrics are having a positive impact on their lives.
"I'm much more about the message than the music. Music is really a means to an end. I'm much more passionate about getting to share my story, getting to share my struggles, and giving hope to youth and young people," he said. "If music opens doors for me to share that, then great."
He is now anxiously awaiting the 40th annual Covenant Awards on January 24, 2019 in Edmonton, and plans to continue touring and performing through the winter months.