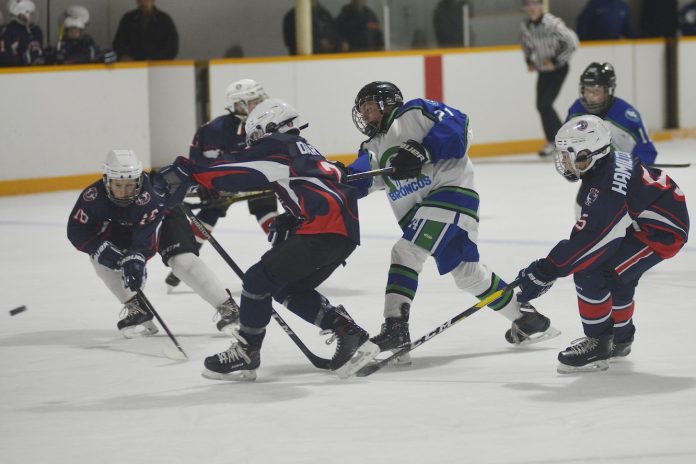 The Swift Current Southwest Terminal Broncos opened their Saskatchewan Peewee AA Hockey League regular season with a pair of wins over the visiting Melville Millionaires.
Saturday, the Broncos edged the visitors 4-3 on the strength of three power play goals.
Hudson Darby led the Broncos with two goals and one assist. Defenseman Makstr McIntyre notched the eventual game-wining goal and added two assists. Kade Stringer picked up a pair of assists, followed by singles from Parker Rondeau, Ryder Rommealaere, and Cutter Knight. Wesley Olson also scored, while Berney Weston earned the win in goal.
Sunday, the Broncos scored another three power play goals in a 5-2 win. Calder Jones earned the win in goal. Knight led the way with a goal and two assists, followed by a goal and an assist each from Rondeau and McIntyre. Darby also added two assists.
Easton Lee and Ryder Woods also scored. Aston Annesley and Stringer added single helpers.
The Broncos will return the visit to Melville for two games next weekend.