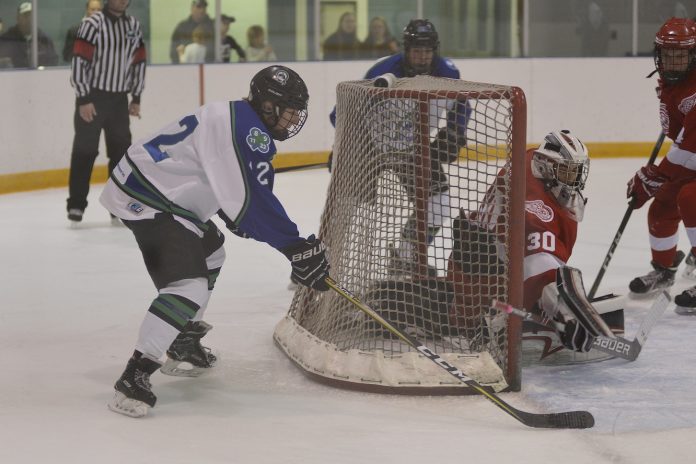 The Swift Current Abbey Resources Broncos remain unbeaten in the Saskatchewan Midget AA Hockey League after identical 6-1 victories over the visiting Weyburn Wings over the weekend.
Saturday, Ryland Hornung finished with a goal and four assists to lead the Broncos to a 6-1 win in their home opener. Quinn Patenaude followed with two goals and one assist, while Levi Lamotte registered a goal and two assists.
Beau Larson and Matt Christianson also scored. Kaden Floberg, Brock Oberle, and Levi Brewer all added assists. Brad Nyen picked up the win in goal.
Sunday, the Broncos fired 40 shots on goal in another 6-1 win to improve to 4-0 on the campaign. Nathan McInnis scored a hat trick, while Oberle finished with three assists.
Larson and Lamotte each notched a goal and an assist. Ryan McCleary and Patenaude each chipped in two assists. John Priela also scored, while Jackson Sitter and Riley Skarbon added single assists and Justin Dueck picked up the win in goal.
The Broncos are back on home ice on Saturday when they host Yorkton Terriers at 5:15 p.m. at Fairview West Arena. They will also visit the Regina Rangers on Sunday at 4 p.m.