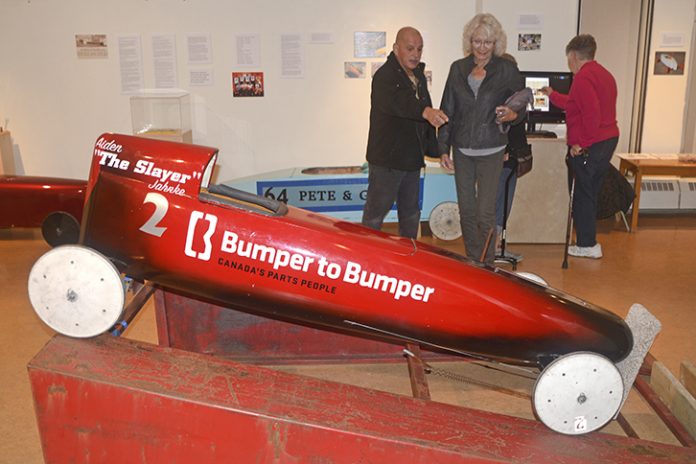 The 35 year long Swift Current tradition of soapbox derby racing is now being highlighted at the Swift Current Museum.
The temporary exhibition gallery at the Museum is showcasing soapbox derby racing and the local club history until October 20.
"Swift Current has the longest running Soap Box Derby in Canada," explained Stephanie Kaduck, the Education and Public Programs Officer at the Museum.
The exhibition shares some of the details of the efforts of the dedicated individuals behind the inaugural Swift Current soapbox derby back in 1983, and the continued effort to keep the sport alive for area youngsters.
The Museum was approached by the Swift Current Soapbox Racing Association to see if they would be interested in putting their history on display.
Kaduck said it fits perfectly in their mandate to showcase local history.
"One of the important things for us to cover is some of the different community groups, and this is a really fun one," she explained.
"I started doing some background research, not knowing a whole lot about soap box. And then they started bringing stuff in. Its just been a blast."
She notes that there had been soapbox racing in the community dating back to the 1940s and early 1950s, and those events were organized by the Lions Club. But the modern era of racing started in 1983, with the rules adapted to make sense in Saskatchewan.
The exhibition is on display during regular museum hours. For more information contact 306-778-2775.