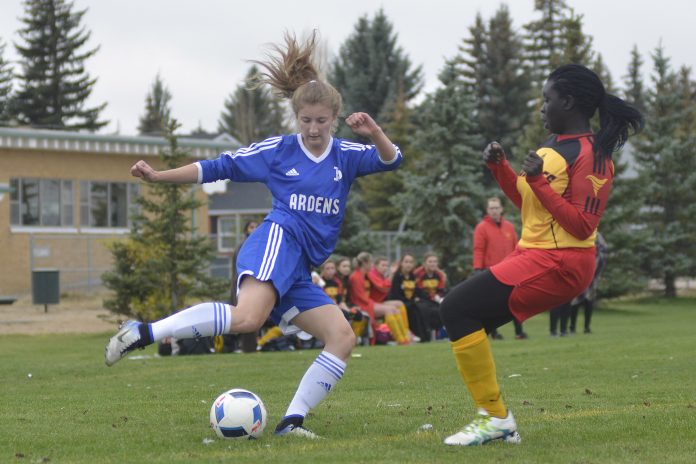 The Swift Current Comp. Ardens notched their first win of the season with a 7-0 victory over the Moose Jaw Central Cyclones on Thursday.
The Ardens led 2-0 at halftime in their home debut before pouring it on during a five-goal second half.
Rookie Olivia Koebel led the Ardens with a second-half hat trick, while captain Allison Wall scored twice. Midfielders Calli Moreau-Simpson and
Ilyssa Dyck also scored, while Juliana Whalen earned the shutout in goal.
MJ Anderson, Jannae Carlson, and Michaella Smuk all added assists.
The Ardens (1-1-1) will be in Moose Jaw on Saturday for league games against AE Peacock and Vanier.