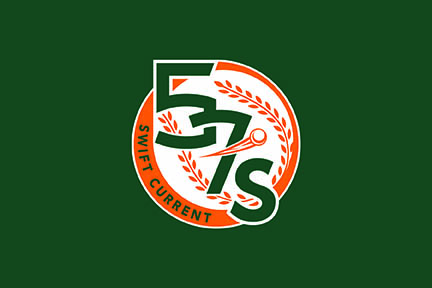 Three Swift Current Minor Baseball products won silver with Team Saskatchewan at the Baseball Canada 15U Boys Ray Carter Cup Championships in Oshawa, ON on Sunday.
Brody Alexandre, Ethan Murdoch, and Kelsey Rokochy were all in the line-up as Saskatchewan lost to Ontario 3-2 in extra innings.
Murdoch hit a hard ground ball with the bases loaded that was misplayed by the Ontario shortstop to plate Alexandre for the go-ahead in the first extra inning. Ontario answered with two runs in the bottom of the inning to defeat Saskatchewan.
Saskatchewan had scored in the first inning, while Ontario replied in the sixth inning to force extra innings.
Saskatchewan finished the tournament with a 6-1 record with 63 runs scored and only 13 allowed.
Murdoch also doubled during the game as Saskatchewan was held to only five hits. He finished with a .375 average and .476 on base percentage in 21 plate appearances.
Murdoch contributed four runs batted in, scored four runs, and stole two bases.
Rokochy finished with a .267 average and .389 OBP. He had four hits and three walks in 18 plate appearances. Rokochy also stole two bases to go along with three RBI's, and four runs scored.
Rokochy also pitched three innings, allowing two walks and one run, while striking out six.
Alexandre finished the tournament with three hits, four RBI's, six runs scored, and four stolen bases. He also pitched one inning, allowing one earned run in a win over Nova Scotia.