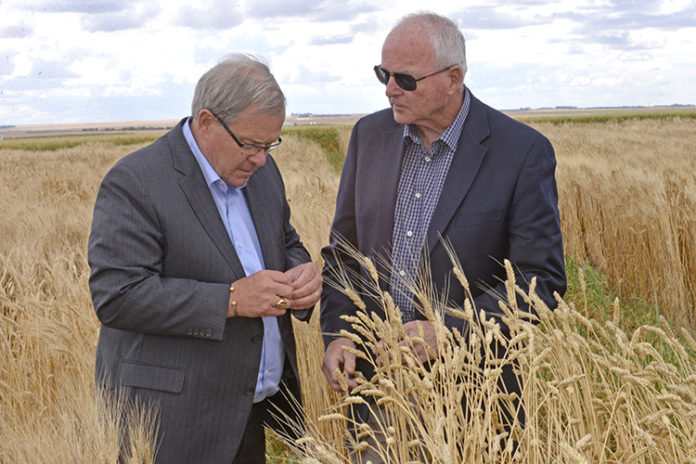 Lumsden-Morse MLA Lyle Stewart is stepping down from his duties as Saskatchewan's Minister of Agriculture to focus on his battle with cancer.
Stewart will continue in his duties as MLA, but will relinquish his responsibilities for his cabinet position in order to focus on his health.
"I was recently diagnosed with colorectal cancer and will be undergoing several months of pretty aggressive treatment," Stewart said in a press statement earlier today. "Agriculture is a very important portfolio in this province and it has been a tremendous honour to serve as Saskatchewan's Agriculture Minister under two great Premiers over the past six years. However, given my current circumstances, I didn't feel I would be able to give that position the attention it deserved, so I have asked Premier Moe to appoint a new Minister."
Stewart was first appointed as Minister of Agriculture by former Premier Brad Wall back on May 25, 2012.
He was one of the early members of the Saskatchewan Party and first earn a seat in the legislature when he was elected as the MLA for Thunder Creek in 1999.
Premier Scott Moe noted that a new Agriculture Minister will be named this coming week, and he said he is saddened to lose Stewart from cabinet.
"First and foremost, Lyle Stewart is my friend, so the most important thing is for him to deal with his cancer," Moe said. "Everything else is secondary. Lyle has been a great Agriculture Minister and I want to thank him for everything he has done for the ag industry in our province."