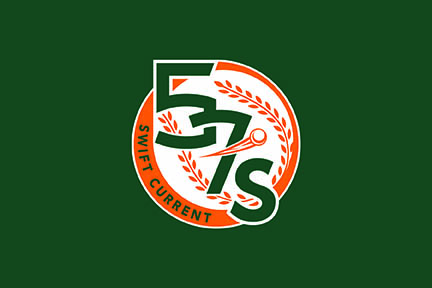 The Swift Current 57's two-year reign atop the Western Major Baseball League came to an end Friday in Regina in 4-3 loss to the Red Sox.
The Red Sox won the Eastern Division best-of-five semi-final 3-1 in walk-off fashion as they finished with eight wins in 10 games against the 57's this season.
The 57's scored the opening run when Blake Adams doubled and scored on a Nick Canas single in the third inning.
Regina tied the game in the sixth inning when Jashua Jones doubled and scored on a sacrifice fly.
The 57's regained the lead in the eighth inning when Jerad Dokey hit a two-out single to plate Myles Miller.
Regina took the lead in the bottom of the inning when a wild pitch hit the umpire and allowed two Regina runners to score.
The 57's tied the game in the top of the ninth inning when Miller singled home Blake Adams, who had been hit by a pitch to lead off the inning.
The game was delayed by severe weather in the bottom of the ninth, tied 3-3. When the game resumed Jones singled home Samuel De La Cruz for the series-clinching walk-off run.
Brock Gilliam allowed only one run over six innings in the start for the 57's.
Regina starter Kyle Wilson held the 57's to two runs over 7.1 innings in front of 510 fans at Currie Field.
Regina will now face the Weyburn Beavers in the second round of the playoffs.