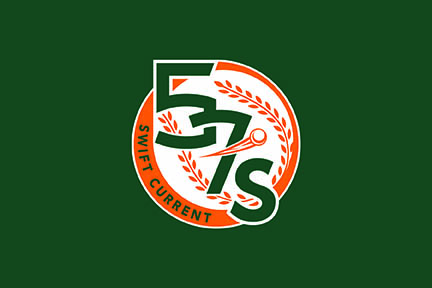 The Swift Current 57's hit three home runs in a 7-3 win over the host Brooks Bombers for their fourth consecutive win.
The 57's took an early lead when newcomer Ruben Rodriquez hit a double to score Nick Canas and Bo McClintock.
The Bombers responded in the bottom of the first inning when Riley MacDonald smacked his league record 20th home run of the season.
McClintock responded in the third inning with his franchise record 14th home run. Ethan Hunter added a run on an error later in the inning, but Brooks added two runs in the bottom of the third inning.
Hunter added a home run in the seventh inning to double the lead at 5-3 with his first home run in the WMBL.
The 57's doubled the lead again in the eighth inning with a Blake Adams home run and Ben Komonosky singled home Canas.
Jack Ferguson got the win after allowing eight hits, one walk, and three runs with eight strikeouts over six innings.
Brock Gilliam, Tommy Steier, and Nick Hooper all added scoreless relief appearances.
The 57's improved to 18-17, while Brooks fell to 10-23.
The 57's will be off Saturday before heading to Weyburn on Sunday.