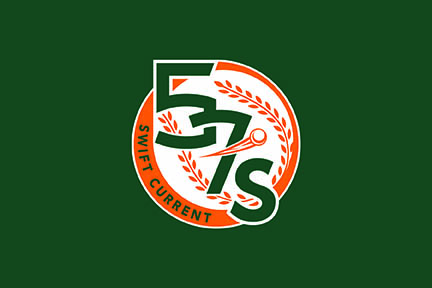 The Swift Current 57's losing streak stretched to five games at the hands of the Western Major Baseball League leading Medicine Hat Mavericks on Sunday.
Medicine Hat scored in five of their eight innings, swatting out 19 hits on their way to a 14-5 win in front of 874 fans at Athletic Park.
Blake Adams led the 57's with a home run as he finished two-for-five with two runs scored and two runs batted in. Nick Canas, Myles Miller, and Jerad Dokey also had two-hit afternoons in a losing cause.
The 57's dropped to 14-17, while Medicine Hat improved to 24-4 on the season.
Things don't get an easier for the 57's as they visit the Eastern Division leading Weyburn Beavers on Monday.