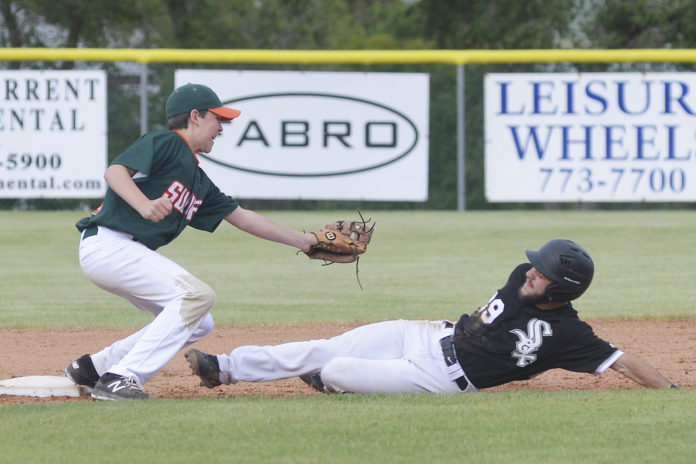 The host Swift Current 57's won their third straight game on Wednesday before rain washed out the back half of a Saskatchewan Premier Midget AAA Baseball League double header against Regina White Sox on Tuesday.
The 57's took the opener 9-7 after scoring five runs in the opening inning. Regina came back to tie the game 6-6, but the 57's scored three of the final four runs to seal the win.
The 57's had five players with multiple-hit outings as they finished with 12 hits and took advantage of four errors.
Third baseman Brody Alexandre led the way with two singles, two runs scored, and two runs batted in. Pitcher Logan Fritzke finished with two hits, two RBI, and one run scored. Nathan McInnis had the only extra base hit with a double, a single, and one RBI. Nic Bachiu finished with one hit, one stolen base and two RBI. Leadoff man Quinn Patenaude singled twice, walked, and scored. Mac Gross also had two hits and scored.
Fritzke got the win with six earned runs allowed over four innings. Nolan Klein locked down the win when he got the final nine outs while allowing one run over three innings.
The 57's improved to 7-12, while the White Sox fell to 15-6 in second spot in the 10-team league.
The 57's will be in Muenster for two games on Saturday before hosting the South East Twins on Sunday.