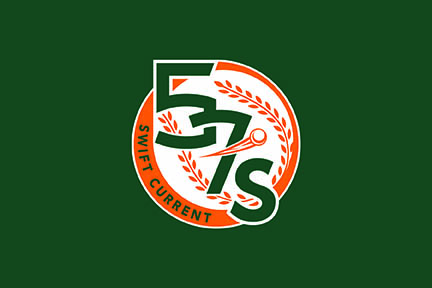 One night after passing the Moose Jaw Miller Express with a shutout win at home, the Swift Current 57's allowed four unanswered runs in a 4-3 loss in Moose Jaw.
The Miller Express regained third spot in the Western Major Baseball League's Eastern Division with a 14-12 record, while the 57's fell to 14-13 on Tuesday.
The 57's scored in the first inning when Ethan Hunter and Bo McClintock both doubled to plate Hunter to open the contest. The 57's scored a couple unearned runs in the fifth inning to take a 3-0 lead.
Moose Jaw responded with two in the bottom of the inning, and single runs in the sixth and eighth innings.
Evan Pontley made his 57's debut and allowed two hits, one walk, and two earned runs while striking out five over five innings in the start.
Aaron Pugh and Brock Gilliam each allowed runs in relief appearances.
The 57's were held to just five hits, although three of them were for extra bases. Jered Binsfield led the 57's with two hits, including a double, and one run scored.
The 57's will visit the Regina Red Sox (17-7) on Wednesday.