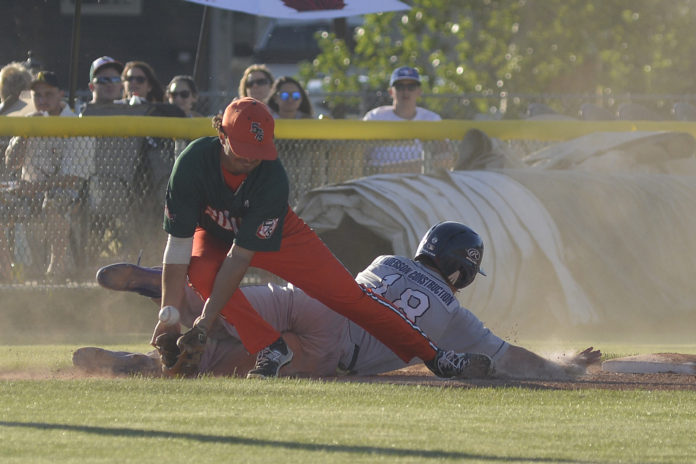 The Swift Current 57's were no match for the Western Major Baseball League leading Weyburn Beavers on Thursday.
The 57's made four errors in an 8-2 loss as Weyburn improved to 14-1 on the season.
The Beavers put the game out of reach early with a home run in the first inning, followed by a four-run second inning.
Jerad Dokey hit a home run for the 57's in the fifth inning as they fell to 8-10 on the season.
Chase Thometz earned the win after holding the 57's to two hits, two walks, and one run, while striking out five over six innings.
The 57's will have a rare two-day break before visiting the Brooks Bombers on Sunday.