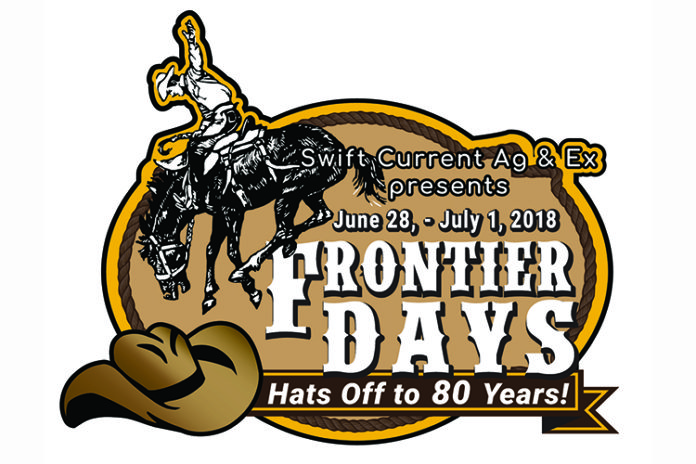 Fittingly, Betty McDougall has been named the Parade Marshall for the 2018 Frontier Days Parade which has the theme "Hats Off To Community Spirit."
The Swift Current Agricultural and Exhibition Association announced McDougall as the Parade Marshall in recognition of her wide reaching impact in the community.
McDougall, a retired educator, has been an instrumental volunteer and resident in Swift Current for over three decades. She has contributed her time to ensure that all members of the community have the opportunity to lead a healthy lifestyle.
"She has exemplified a level of commitment to community leadership that serves as a model for others. Betty has worked and been very instrumental in the programming of many important organizations in our community. Betty is always helping to make our community a great place to live, through the various roles that she has taken on, she continuously helps to improve the quality of life in her community and province," the Swift Current Ag and Ex stated in a press release.
The SCBEX Spirit of Swift Current added a Citizen of the Year category in 2017, and McDougall was the inaugural winner of that prestigious honour.
Frontier Days, which is celebrating its 80th anniversary year, is scheduled for June 28 to July 1. The Frontier Days Parade is set for Saturday, June 30 beginning at 10 a.m.
Last year's parade attracted over 90 entries, and an estimated 10,000 people lined the parade route.
The Swift Current Ag and Ex also confirmed the Parade will follow the same route as last year.
PARADE ROUTE
Parade starts on 19th Ave N.E. (West entrance of the Innovation Credit Union i-plex North parking lot) West on Chaplin St.
– North on 9th Ave N.E. (Elmwood Park)
– West on Herbert St. (Swift Current Shrine Club Hall)
– South on Central Ave N. (Post Office)
– East on Cheadle St. (Subway)
– South on 2nd Ave N.E. (Overpass)
– West on McIntosh St. (South end of St. Joe's School)
– South on Central Ave S. (Prairie Pioneer Lodge)
– Parade ends at Gibbs St. (South end of the Palliser Regional Care Centre).