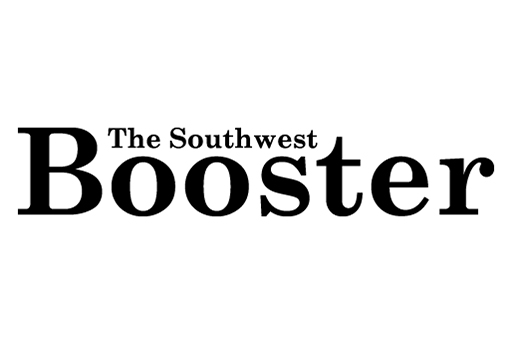 By Tom Westbury
For those of you that have not heard, Dorie's House has been denied funding in this year's budget. I am devastated by this news. I have expressed my gratitude at the overwhelming community support we saw. The volunteer hours that our community put into this shelter, to open its doors, still amazes me and fills my heart with awe.
There is no question, when Dorie's house was built, Southwest Youth Emergency Shelter (SWYES) had no assurances of government funding. However, we believe the community had sent a strong message. Good people in the Southwest had rallied around the project with cash and in-kind donations, volunteer hours and the local construction industry went above and beyond. Fundraising efforts have and continue to be in the hearts and mind of community members such as 5 Days For Change, concerts, sales, memorials and more. The community has spoken and continues to speak because we understand the need for the services offered from Dorie's House.
Since Dorie's House closed, work has continued behind the scenes and I publicly stayed silent. After meeting with the ministry, I was led to believe that Dorie's House would receive fair consideration in this year's budget. I remained silent, as I trusted this to be true. Last week Dorie's House received confirmation from Minister Merriman that youth in Swift Current are being adequately covered and there was no funding for Dorie's House.
Well, I don't feel that the needs of the Southwest have been accurately assessed. The provincial government prides itself on being fiscally responsible and accountable, so I believe the people of the Southwest deserve to know where their hard-earned tax dollars are going. I think most would be shocked to know how they are being spent.
Dorie's House offered Southwest youth of all ages, male or female, eight beds. In 8.5 months of operations, Dorie's House had 15 employees and a total payroll of less than $115,000. In the funding request submitted to the Provincial Government, payroll costs are estimated to be $348,000 in total. Also, during that time, Dories House logged 611 bed stays, equally divided between males AND females, and was at full occupancy in August and September!
Whether you want to believe it or not, even in this small, safe and friendly community, when troubled youth don't have a place to stay, some find shelter in the homes of perverts and sickos who offer them drugs, food and shelter for a much greater cost than money.
However, the provincial government, who believes Southwest youth are being adequately serviced, is funding another organization that offers assistance to struggling youth and families with only four beds, for males aged 15-17. According to Revenue Canada, in 2017 the organization had eight part-time positions, including one that pays $120,000 – $159,000 per year and almost $45,000 was spent on travel and vehicle expenses!
I can't believe the province can justify those services and expenditures as "reason enough" to not provide any assistance for the invaluable community service offered by Dorie's House and the fact that our community has pretty strongly endorsed it! Has the provincial government accurately assessed the needs of youth in the Southwest? Are they listening to what the people who actually live here want? Our community believes in this project, the need is real, and every day that we are closed, kids are in danger!
The board and passionate volunteers are not done. We continue to explore other strategies to ensure sustainable, long-term funding for Dorie's House. However, we need the provincial government to listen to the people of the Southwest and accurately assess where funds are best spent.
One more time, I am asking our Southwest community, including our new MLA (who has promised to fight for our constituency concerns in Regina), to stand up with me, our youth, our future, and fight for what is right. Please join me for a Rally at Dories House on Wednesday, March 28th at noon, and show the Government that we DO have community support, and our youth DO matter to us!