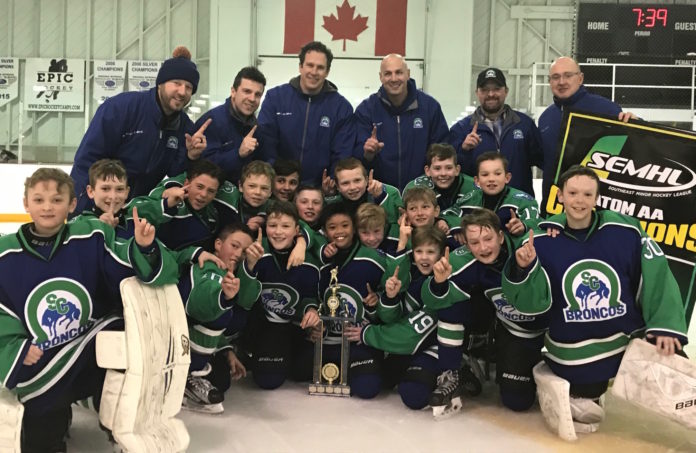 The Swift Current Tarpon Energy Broncos defeated the host Moose Jaw Warriors 6-3 Saturday to sweep the South East Atom Tier I Hockey League championship best-of-three series.
The Broncos were led by three goals and one assist from Derric Dulatre as Calder Jones picked up his second straight win in goal.
Ryder Woods added two goals and one assist and Parker Rondeau registered a goal and an assist. Brady Simpson picked up a pair of assists, while Levi Wills, Aidan Robinson, Aston Annesley, and Riley Moberg added added assists.
The Broncos had led the five-team league with a 15-2-3 regular season record, before winning all four playoff games by a combined 23-9 margin.