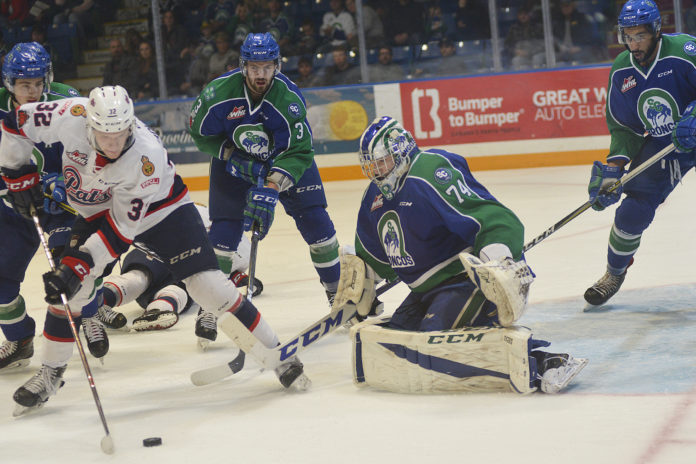 The Swift Current Broncos concluded the regular season with a 3-2 overtime win over the rival Regina Pats as they get set for a first-round playoff match-up.
Tyler Steenbergen ended the game only 32 seconds into overtime with a perfect top corner shot on a two-on-one rush, his 47th goal of the season.
Each team scored during a chippy first period. Aaron Hyman scored on a rebound for the Pats before Kaden Elder used a second and third effort to shovel home a puck to tie the game up for the Broncos with his 18th goal of the season.
Both teams scored in the second period as well. Jared Legein snapped home a power play goal and Beck Malenstyn tipped home a point shot to tie the game for the Broncos for a second time.
The third period was delayed when Regina's Matt Bradley smashed a hole through the glass at the Pats bench and was assessed a 10-minute misconduct.
Stuart Skinner made 30 saves on 32 shots to improve to 30-21-3-1 for the Broncos. Ryan Kubic took the loss with 31 saves to fall to 13-16-2-0
The Broncos improved to 48-17-5-2 as they ended a four-game losing streak, while Regina finished 40-25-5-1 after their seven-game winning streak came to an end.
The two teams will meet again in games one and two of the East Division best-of-seven semi-final series next Friday and Saturday in Swift Current.