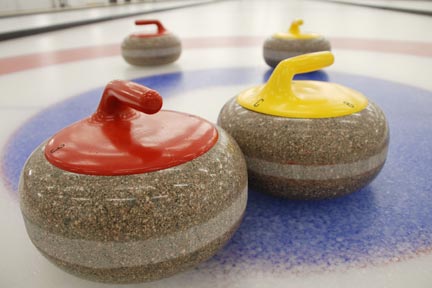 Two Fox Valley teams took part in the 2017-18 Mixed Doubles Provincial Curling Championships in Moose Jaw on March 15-18.
DondaLee Deis and Kalin Deis won six straight games to advance all the way to the championship game of the 24-team, triple knockout event.
The Deis rink won their opening 8-3 over Prince Albert's Robyn Despins and Jayden Shwaga. They won a second straight game Thursday with an 8-2 victory over Saskatoon's Madison Johnson and Caid Brossart. The Deis rink booked a trip to the championship event with an 8-5 win over Saskatoon's Alexa Dixon and Shane Kitz.
They defeated Lumsden's Kenzie Schwartz and Sam Wills 9-7 in the quarter-final on Sunday morning and then curled past Regina's Sarah England and Ryan Grabarczyk 8-3 in the semi-final.
The Deis rink lost 8-1 to Saskatoon's Chaelynn Kitz and Brayden Stewart in Sunday's championship game.
Jensen Manners and Scott Manners won one of four games at Mixed Provincials. They lost their opening game Thursday morning to Saskatoon's Paige Engel and Matthieu Taillon.
They opened play in the B Event with an 8-5 win over Moose Jaw's Skylar and Carson Ackerman on Thursday afternoon. They were knocked from the B Event on Friday in an 8-2 loss to Regina's Stephanie Todd and Parker Kentz.
The Manners tandem were eliminated on Saturday afternoon with a 10-6 loss to Moose Jaw's Lorraine Arguin and Ben Gamble.